Auckland Mayor proposes $18.40 an hour minimum wage for council staff; cost expected to be $3.75 mln a year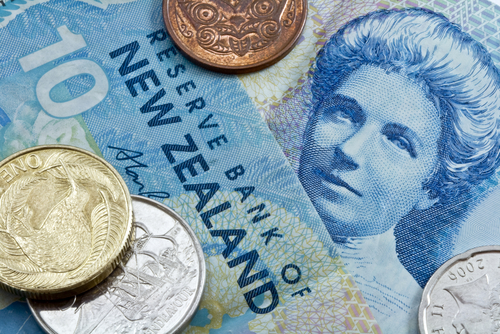 Auckland Mayor Len Brown is proposing introduction of a "living wage" of $18.40 an hour for Auckland Council staff  at an expected cost of $3.75 million a year.
Brown said the policy would be paid for through savings in other parts of the council and phased in over three years, starting at $1.25 million for 2014-15. The cost savings would not impact on frontline delivery of services.
Nationally the current minimum wage is $13.75 an hour.
"Getting by on the minimum wage is very difficult in Auckland," Brown said.
"While I would prefer this was an issue addressed by central government through adjustments to the minimum wage, I am supportive of moves to pay our frontline staff a reasonable wage, provided it doesn't impact on ratepayers."
Brown's also going to ask the council to investigate options for a living wage for staff of contracted organisations, and will propose a new "higher pay policy"' to ensure greater transparency and accountability for higher salaries across the council and council-controlled organisations.
"The daily life of our city relies a great deal on people who work for low wages, whether it's people staffing our recycling centres, our libraries or working in frontline customer service roles," Brown said.
"It's only fair that these people are able to enjoy a decent standard of living."
He said he also wanted to be "assured" the council was "taking a balanced and consistent approach to pay at the higher end".
Brown was recently forced to defend the council's payment of nearly $800,000 a year for two senior council executives, council chief executive Doug McKay and Watercare CEO Mark Ford.
"Adopting a council-wide remuneration policy will ensure that all of the organisations working under the council umbrella pay their senior staff in a consistent and appropriate way, and that they are more directly accountable to the council for their decisions," Brown said.
"I'm clear that we need to attract and retain the technical specialists and leading minds who will help build Auckland into the world's most liveable city, but that needs to be balanced with a sensible and prudent approach to pay across the board."
For the 2013/14 year Brown received a 1.5% salary rise to $251,010, while his deputy Penny Hulse sees her pay go up 13.8% to $141,337.  Committee chairs of the whole council got a 17.5 % rise to $116,762, and councillors pay increased 9.6% to $98,672.
Brown said the living wage would apply to both council and council-controlled organisation staff and was based on benchmark data by the Family Centre Social Policy Research Unit.
The living wage plan is part of Brown's  proposed 2014-15 budget being be tabled at the council's Governing Body meeting today.
The Labour party's associate labour spokesperson Darien Fenton said Brown's commitment to a living wage would be "welcomed by low wage workers up and down the country".
"The commitment of Mayor Len Brown and many councillors to implement a living wage keeps pace with Conservative mayors like Boris Johnston in the UK. Even the Conservative Party has a growing group (Tories for the Living Wage) now calling on David Cameron to support a living wage.
"That's because paying a living wage makes sense.  It not only improves living standards for workers and their families, but has economic benefits, such as improved productivity and reduced turnover and absenteeism.
"Sadly, while Local Government leads the way, the National Government has its head in the sand. John Key has bent over backwards to discredit the growing living wage movement and Labour's support for it. 
"Worse still they have presented no alternatives at a time when families are struggling more than ever and inequality is growing in New Zealand.  Forty per cent of the children living in poverty in New Zealand come from working families."
The Auckland Council subsequently put out this statement:
Mayor Len Brown is proposing an average rates increase of 2.5 per cent in 2014, in his draft annual budget presented to Auckland Council today.

 

The Mayor's 2014-15 budget identifies new savings of $24 million per annum, which will enable the council to meet additional cost pressures while delivering the lower rates increase. The budget also delivers on commitments set out in the council's long-term plan, including new capital investments of $1.2 billion.

 

"From day one I've been determined to deliver lower rates increases by driving expenditure out of the budget," Len Brown says. "This approach has enabled the council to reduce the rates burden facing Aucklanders from the 9 per cent inherited from amalgamation to well below 3 per cent, without compromising the services people rely on.

 

"Budgeting is all about continuous improvement, and that is why this term I have set a new ceiling for rate increases at 2.5 per cent. I'm also clear we cannot take our eye off debt levels and will be looking closely at these as part of the review of our long-term plan in 2014. We need to balance the investment required to deliver the city Aucklanders want with responsible financial management."

 

The Mayor said he would work closely with Penny Webster in her role as Chair of the Finance and Organisational Performance Committee to sharpen the council's focus on financial management across the council and its CCOs.

 

Cr Penny Webster says: "We have done well to maintain our AA credit rating against the international trend, but now is not the time for complacency. Every dollar we invest in capital projects will continue to need to make economic sense and be backed by a robust business case. The review of our long-term plan next year will be an opportunity to more aggressively manage down our debt levels and this is something I'll be working closely with the Mayor to deliver."

Next steps: Thursday 21 November – adoption of the council budget; Thursday 19 December – adoption of full Annual Plan.