Lane Walker Rudkin's Kenneth Anderson sentenced to 6 years prison after causing Westpac losses of $70 mln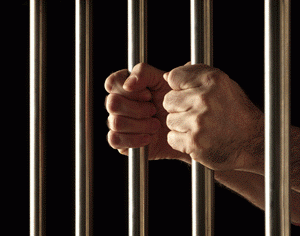 Kenneth James Anderson, the director of clothing manufacturer Lane Walker Rudkin who pleaded guilty last month to Serious Fraud Office charges of using false financial statements to get and keep loans from Westpac, has been sentenced to six years in prison.
Anderson and a second person who has name suppression were sentenced in the Christchurch District Court.
In October Anderson pleaded guilty to three representative charges brought under the Crimes Act of dishonestly using a document.
The SFO says his charges related to the provision of false financial statements used to obtain and retain lending facilities, and the use of false documentation to obtain funds under a letter of credit facility, from Westpac New Zealand Limited.
"As a result of the fraud, losses of $70 million were suffered," the SFO says.
The second person, who last month also pleaded guilty to a charge for their part in the use of false documentation to obtain funds under a letter of credit facility, was fined $2,000.
New SFO director, Julie Read, said the SFO felt for the staff who contributed to the once successful Lane Walker Rudkin brand and who were then victims of its collapse due to the activities of the defendants.
"The SFO hope this result will help deter similar crimes and maintain the integrity and credibility of New Zealand businesses," Read said.
The SFO announced in July 2011 it had laid criminal charges against Anderson, and the second person, following an investigation into the collapse of Lane Walker Rudkin.
At the time the SFO said the allegations included that Anderson fabricated financial documents in order to obtain and retain lending facilities from Westpac ultimately totaling $118 million.