Former Merrill Lynch executive Rob Everett to succeed Sean Hughes as Financial Markets Authority CEO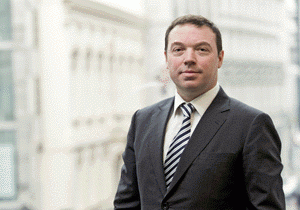 Rob Everett, most recently a British based consultant and ex-executive at investment bank Merrill Lynch, will succeed the departing Sean Hughes as CEO of the Financial Markets Authority (FMA) next February.
FMA's chairman Simon Allen said Everett's previous role was as a director in Britain with Promontory Financial Group, a global regulatory consulting group. Prior to that he spent 17 years at Bank of America Merrill Lynch, in Europe, Asia and North America. His roles there included chief operating officer for Europe, the Middle East & Africa (EMEA), general counsel, head of legal and compliance EMEA, and head of legal for investment banking EMEA, and for investment banking in the Asia-Pacific region.
Everett, aged 45, is British and has a Bachelor of Arts (Hons) degree and a Master of Arts in Law from Cambridge University. He's married to a New Zealander and has three children.
The FMA's head of legal, Liam Mason, will be acting CEO from when Hughes leaves on December 17 until Everett starts on 3 February.
Allen said Everett would be leading the FMA, which was formed in May 2011, through its next phase including the rollout of the Financial Markets Conduct Act.
"Mr Everett has a wealth of experience in law and compliance having specialised in capital markets and corporate finance. He has worked in investment banking, legal and risk management, and advised on corporate governance, compliance and other regulatory matters," said Allen.
"Mr Everett brings to FMA a truly global perspective on financial markets and regulation and he will be a great asset to FMA."
Everett himself was quoted saying he was looking forward to building on the "great progress" made by Hughes and his leadership team since the FMA's creation.
"I see this as a great opportunity to contribute to the development of New Zealand's capital markets and the broader economy," Everett said.
Meanwhile, Commerce Minister Craig Foss said Everett's legal and compliance experience means he's well prepared to facilitate the development of fair, efficient and transparent financial markets.
"I would also like to take this opportunity to acknowledge the work of out-going CEO Sean Hughes," Foss said. "Over the last two years, Mr Hughes has established a visible and proactive regulator of New Zealand's financial markets. I wish Mr Hughes all the best for the future."
Established by the Government in 2011, the FMA consolidated the regulatory functions previously held across the Securities Commission, the Government Actuary, the Companies Office, and the NZX.