Retail sales volumes lifted by 1.2% on a seasonally-basis in the December quarter, according to Statistics New Zealand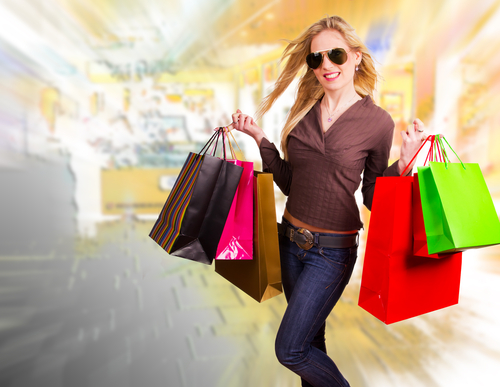 Retail spending lifted sharply, but not as sharply as expected - with sales volumes rising by 1.2% on a seasonally-adjusted basis - in the December quarter, according to Statistics New Zealand.
This follows a revised 0.2% rise (was 0.3%) in the previous quarter.
And while the latest figures showed a strong surge in retail spending, the rise was smaller than many economists had expected.
"Nine of the 15 retail industries had higher sales volumes in this latest quarter," industry and labour statistics manager Blair Cardno said.
The industries with the largest increases in December were:
fuel retailing, up 5.7%
clothing, footwear, and accessories retailing, up 9.9%
recreational goods retailing, up 8.6%. 
There were, perhaps surprising falls, in sales volumes for supermarket and grocery stores, hardware, building and garden supplies stores, non-store and commission-based sales volumes, which includes sales at online retailers and for accommodation.
ASB economist Daniel Smith said the latest data "does seem at odds with other indicators/drivers of consumer spending".
"The main areas of weakness are also quite surprising given the rate of population growth, growth of online spending and visitor arrivals numbers. We would hesitate to read too much into one piece of (often quite volatile) data when other indicators all seem to be telling a somewhat different story. We do expect the drivers of spending to support stronger growth in sales over the coming quarters."
Smith said that from an inflation perspective, the data suggested that prices "are at least no longer falling".
"Retailers may be starting to recoup some of their margins as households' spending appetites grow. The exchange rate will continue to keep tradable inflation low, but the retail trade deflator backs up recent CPI prints in painting a picture of slowly rising pricing pressures."
The rise in volumes for clothing, footwear and accessories retailing was in fact a record - but it follows and slightly more than balances out a record fall in volumes for these categories in the September quarter.
The volume of sales in the core retailing industries (which excludes the vehicle-related industries) rose 0.7%.
When the effect of price changes is included, the total value of retail sales rose 1.2% ($221 million), with sales rising in 11 of the 15 retail industries. For the core retail industries, sales rose 1% ($143 million).
Looking at the longer-term picture, the trends for both total retail sales volumes and values have generally been rising since mid-2009.
In actual terms the value of total retail sales was $19.9 billion in the December 2013 quarter, up 3.9% compared with the same quarter in 2012.
The rise in value for sales in the core retail industries in the December quarter compared with the same quarter was also 3.9%. For the December quarter 2012, sales value was up just 1.2% on the corresponding quarter in 2011 - suggesting that retailers on balance had a stronger Christmas in 2013.