ANZ boss David Hisco targets ongoing market share gains across the board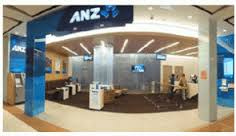 By Gareth Vaughan
ANZ NZ CEO David Hisco says despite the bank's strong position in New Zealand banking, it has "only got 30%" market share meaning there's plenty of scope for growth.
Speaking to interest.co.nz after ANZ yesterday posted a 31% rise in half-year profit to $853 million, Hisco said the bank was getting to where management thought it could get to in terms of performance.
The ANZ group half-year results release included a list of markets where ANZ has grown market share. These showed mortgage market share up 22 basis points to 30.7%, total deposits share up 19 basis points to 28.6%, commercial lending share up 20 basis points to 29.8%, credit card share up 20 basis points to 26%, and KiwiSaver funds under management market share at 26%.
Hisco said there remained scope for more growth with the ANZ-National Bank merger well bedded in.
"We've only got a 30% share so there's still a lot of business out there that we don't have. And that's what we say to our staff. There's still plenty of people that don't bank with us so we've got plenty of work yet to do," said Hisco.
This is an abridged version of this article. The full version was published in our email for paying subscribers. See here for more details and how to subscribe.