ICNZ says almost 60 percent of Canterbury earthquake insurance dwelling claims have now been settled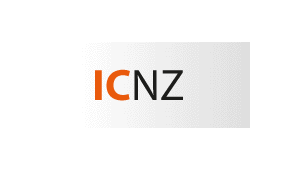 Content supplied by the Insurance Council of NZ

Insurers involved in the Canterbury residential rebuild have settled almost 60% of all earthquake out of scope and over cap dwelling claims, according to the Insurance Council of New Zealand.
Figures from the Canterbury Earthquake's Recovery Authority's (CERA) latest quarterly survey confirm insurers had settled 51,799 of 87,705 over cap and out of scope dwelling claims at 31 March 2014.
The survey shows that 41,924 (64%) out of scope dwelling claims have been settled and 9,875 (44%) over cap claims finalised.
"Combined that's 59% of all earthquake-related insurance dwelling claims completed which demonstrates real drive by private insurers and claims management companies to resolve earthquake-related claims in Canterbury," says ICNZ Chief Executive Tim Grafton.
"At the end of April 2014 insurers had paid out $4.06 billion in residential earthquake-related claims, $555 million of that just in the last four months," says Mr Grafton.
The total amount paid out for earthquake-related commercial claims now stands at $7.49 billion with $782 million of that paid out in 2014, including New Zealand's largest insurance pay out of $438 million to the Port of Lyttelton.
"To date insurers have paid out $11.55 billion and this year alone it's the equivalent of $10 million a day to settle earthquake commercial and residential claims in Canterbury during 2014," says Mr Grafton.
The CERA survey shows that insurers had 22,455 over cap dwelling claims at the end of March 2014, indicating that a further 493 had become over cap during the first quarter of this year.  The previous quarter had 21,962 over cap dwellings.
Of the 22,455 over cap dwellings, 9,875 (44%) had been settled, 9,755 (43%) were pending settlement and 2,876 (13%) were still to be made an offer or the insured had not made a decision on their offer.
Insurers and the claims management companies had completed 1,681 major repairs and rebuilds and cash settled 8,194 claims by the end of March.
For claims outside the scope of EQC, which includes driveways, pathways and swimming pools, insurers and claims management companies had settled 41,924 of 65,250 claims by the end of March.
"Our members are still forecasting that the majority of the insurer-managed rebuild programme will be completed by the end of 2016, however there are a number of factors outside the control of insurers that could impact on this such as land repair, retaining walls, Port Hills Mass Movement Areas, multi units and customers decision delays," says Mr Grafton.