ASB keen to see EFTPOS, or at least its characteristics, retained as contactless payments and mobile banking revolution gather pace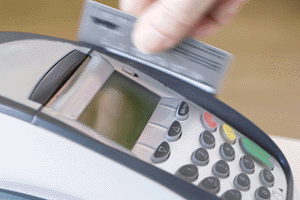 By Gareth Vaughan
As the payments industry heads down the highway of contactless payments and mobile wallets, the question of where New Zealand's popular and successful domestic EFTPOS system fits in remains unanswered.
Against this backdrop it seems at least one of the big banks is keen to see EFTPOS survive. Russell Jones, ASB's executive general manager of technology and innovation, told interest.co.nz EFTPOS has created huge value and it wouldn't make sense to simply jettison it.
"There has been huge value created for New Zealand Inc by having our own EFTPOS standard and having it incredibly pervasive and ubiquitous and easy to use," said Jones.
This is an abridged version of this article. The full version was published in our email for paying subscribers. See here for more details and how to subscribe.