ASB boss Barbara Chapman says 'I'm really enjoying it here', has no plans to leave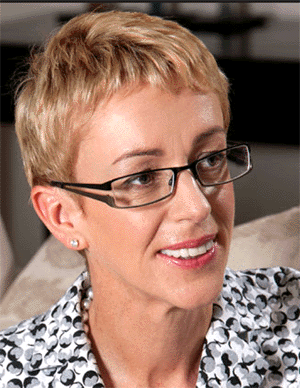 By Gareth Vaughan
Following the recent departures of Andrew Thorburn and Peter Clare from the top jobs at two of the country's big four banks, ASB managing director Barbara Chapman says she won't be joining them.
"I'm really enjoying it here. The results are solid, and I'm fired up with lots of interesting things on the horizon for the bank. So, no I'm here," Chapman told interest.co.nz when asked whether there was any chance of her joining the CEO exodus.
Chapman succeeded Charles Pink in April 2011. Having previously worked at ASB and sister company Sovereign for 12 years, Chapman returned from an executive role at Commonwealth Bank of Australia after five years to take ASB's helm in a shaky period for the bank following the global financial crisis and Pink's tenure.
"There's lots going on with innovations, lots going on with the strategy we're in around commercial and rural and the growth platform we're on. I think this business is in really good shape. I admire the motivation of my team, and it's a great place to be," Chapman added.
On Wednesday ASB reported record annual net profit after tax of $806 million, a 14%, or $101 million, year-on-year rise.
On Tuesday Westpac announced the resignation of Westpac NZ's CEO Peter Clare. The bank said after a recent, major medical procedure to correct a heart condition, Clare had decided to take an extended break to provide himself with the best opportunity to make a full recovery. David McLean is acting CEO whilst a permanent successor to Clare is sought.
And in May BNZ managing director Andrew Thorburn stepped down to take the top job at parent National Australia Bank, where he officially started this month. Thorburn has been succeeded at BNZ by Anthony Healy.
As for the fourth of the big bank bosses, ANZ NZ CEO David Hisco, who succeeded Jenny Fagg in September 2010, he signed on for another three years late last year.
This story was first published in our email for paying subscribers on Friday morning. See here for more details and how to subscribe.