Fair Play on Fees says it'll sue BNZ and Westpac over exception, or penalty, fees; Urges their customers to sign up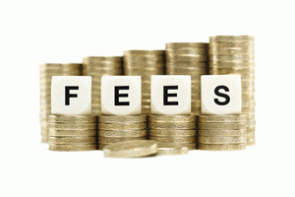 The Fair Play on Fees group says it'll lodge court documents kicking off legal action against BNZ and Westpac this Wednesday over exception, or penalty, fees, adding to the cases it has already begun against ANZ and Kiwibank.
In a statement issued over the weekend Fair Play on Fees' Andrew Hooker said the decision to push ahead with the cases against BNZ and Westpac comes after recent developments in Australia. An appeal will be heard on Monday and Tuesday in Australia in relation to a case taken by a group unrelated to Fair Play on Fees over exception fees charged by ANZ Australia.
"Last year we announced we were would take action against these banks but held off filing the documents until judgments in Australia gave us a clearer picture of how the case could unfold in New Zealand," Hooker said.
"We can now file against Westpac and BNZ with the knowledge that Courts in similar cases have found penalty fees, such as credit card late payment fees, to be unlawful."
"In February, Justice Michelle Gordon found that ANZ's credit card late fees in Australia of up to A$35 were a penalty and were 'extravagant and unconscionable'. She also waived the usual six-year time limit on legal action saying there was no restriction on how far back class members could claim the late fees because they did not know the fees were unlawful until the lawsuit was lodged in 2010," he added.
"Fair Play on Fees will argue the same point of contention in New Zealand. Once the Court documents have been filed, BNZ and Westpac will be served with copies of the documents."
In New Zealand the Commerce Commission said in 2010 late payment credit card fees of up to $15 were likely to be justifiable on a cost recovery basis, telling banks any late payment fees at or below $15 "should not trigger future investigation or enforcement action." The banks have been abiding by this $15 limit. However, Hooker has previously told interest.co.nz this doesn't mean banks are off the hook.
"Firstly, the Commerce Commission is not the regulator of the banks so that's the first point. Secondly the Commerce Commission did not say that it was okay to charge $15. And thirdly the Commerce Commission does not make the law, it does what it thinks is right and a civil case is a totally separate arena," Hooker said.

Westpac, BNZ to review the proceedings, say contact us directly; ASB case in 'pipeline'
A spokeswoman for Westpac told interest.co.nz bank staff would review the proceedings "when we receive them and we continue to encourage customers with concerns to contact us directly."
And a spokeswoman for BNZ said the bank was aware of the announcement that court documents are to be filed, but has not been served with proceedings at this time.
"BNZ is always interested in hearing from customers when they have concerns about bank fees and we will review the details of any proceedings once they are served," the BNZ spokeswoman said.
Meanwhile, Hooker says a case against ASB is in the pipeline.
"It is simply for logistic reasons that it is not underway just yet," Hooker said.
The banks' penalty, or exception, fees Fair Play on Fees is disputing include unarranged overdrafts (account out of order fees), rejected payments on deposit accounts (dishonour fees), exceeding credit limit (over limit fees) and late payment fees.
Filing action against BNZ and Westpac will get Fair Play on Fees back in the headlines after a quiet period. Its cases against ANZ and Kiwibank have been on hold pending the outcome of the appeal in the ANZ Australia case. Fair Play on Fees' latest statement made no mention of ASB although Fair Play on Fees has previously also pledged action against it over exception fees.
The February Federal Court judgment in the Australian class action against ANZ, which is being funded by Bentham IMF and doesn't involve Fair Play on Fees, found no problem in law with four of the five disputed ANZ fees being honour, dishonour, non-payment and over-limit fees meaning they are enforceable. However, Justice Gordon said ANZ's credit card late payment fees were "extravagant, exorbitant and unconscionable" and unenforceable. She said losses or damages incurred by ANZ ranged from A50 cents to A$5.50 when the actual fees charged were between A$20 and A$35.

The Australian judgment has being appealed by both sides.

Fair Play on Fees has estimated the major banks in New Zealand raked in about $1 billion through "excessive" exception fees over six years. Banks have been charging up to $20 dollars a pop (and more in the past) for fees covering events that probably actually cost them no more than a dollar, says Fair Play on Fees. ANZ has disputed this, saying it has mathematical calculations backing up the basis of its fees.
Fair Play on Fees includes Hooker who is a lawyer, Australian law firm Slater & Gordon and Australian litigation funder Litigation Lending Services. Representative actions were filed last year against ANZ and Kiwibank, which Fair Play on Fees has said are on behalf of about 14,700 and 7,000 customers, respectively. Both banks have responded with statements of defence saying, among other things, customers acquiesced to the fees by failing to avoid them.

Fair Play on Fees now says some 41,600 people have registered to take part in its action, and BNZ and Westpac customers need to sign up on its website if they want to be involved. So far the group says it has 8,345 Westpac customers as "confirmed clients," plus 5,437 BNZ customers confirmed.