BNZ posts 22% rise in annual net profit after tax to $850 mln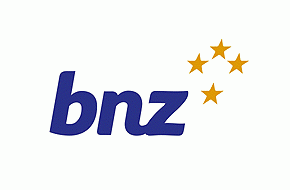 By Gareth Vaughan
A 12% rise in income and 35% drop in impairment losses on loans have helped lift BNZ to record annual profit of $850 million.
The bank said net profit after tax rose $155 million, or 22%, to $850 million in the year to September, from $695 million in the year to September 2013. BNZ's previous highest annual net profit was $785 million in 2008.
BNZ said total operating income rose $231 million, or 12%, to $2.136 billion with net interest income up $59 million, or 4%, to $1.624 billion. Operating expenses rose $58 million, or 7%, to $901 million.
Helping boost profit was a $39 million annual drop in impairment losses on loans to $74 million.
A $163 million turn around in gains less losses on financial instruments, which includes offshore wholesale funding, also bolstered profit. These annual gains came in at $69 million versus losses of $94 million the previous year. BNZ has also changed the way it accounts for these mark to market movements.
BNZ CEO Anthony Healy told interest.co.nz the headline 22% profit rise was "a bit misleading" given the significant negative mark to market accounting adjustments last year on debt instruments.
"With the changes to the accounting treatment of those there is none of that this financial year... and going forward you won't see that volatility in the numbers. So if you want a number once you strip that out, it's probably (up) 6.6% year on year," said Healy.
He described the annual results as steady within a challenging financial year.
"Strong performance from agribusiness, supported by recent growth in home loans, driven by that focus, has created momentum that we expect to continue into the new financial year," said Healy.
Mortgage, rural lending market shares rise
BNZ said housing lending grew $600 million in the six months to September 30 after a subdued first half-year. This lifted BNZ's share of the home loan market by 10 basis points to 15.9%. The bank also said its share of agribusiness lending grew 20 basis points year-on-year to 22.3%. However, BNZ lost marketshare in credit cards, business lending and retail deposits.
On an annual basis BNZ's gross lending grew $2.4 billion, or 4%, to $63 billion. Customer deposits rose $4.1 billion, or 11%, to $42.6 billion. Total assets increased $2.9 billion, or 5%, to $64.9 billion.
Gross impaired assets dropped by $118 million in the second half-year to $280 million. Assets at least 90 days past due plus gross impaired assets fell to 0.76% of gross loans at September 30 from 1.04% at March 31. However, BNZ's charge to provide for bad and doubtful debts rose $5 million, or 12%, in the second half-year from the first.
| | | | |
| --- | --- | --- | --- |
| BNZ | Sep 2014 year | Sep 2013 year | Change |
| Cash earnings on average assets | 1.24% | 1.27% | Down 3 basis points |
| Net interest margin | 2.34% | 2.36% | Down 2 basis points |
| Cost to income ratio | 40.2% | 40.3% | Down 10 basis points |
Earlier parent National Australia Bank (NAB) said BNZ's annual cash profit rose 2% to $807 million.
"Business lending experienced steady growth, and there was a solid pick up in housing lending growth in the September 2014 half-year. Asset quality metrics improved and the charges for bad and doubtful debts fell over the year, but increased over the six months to September 2014 due to a small increase in specific charges," NAB said of BNZ.
BNZ's cash earnings after income tax rose $19 million to $807 million in the year to September from $788 million last year. The big Australasian banks tend to prefer cash profit as a measure of financial performance over net profit. However, the way cash profit is reported has come under fire from some banking analysts.
NAB itself recorded a 10% fall in annual cash earnings to A$5.18 billion for reasons outlined in its October 9 profit warning. CEO Andrew Thorburn also said NAB was now examining a broader range of options, "including those provided by public markets," for exiting its British operations.
NAB's fully franked annual dividends rose A8 cents, or 4%, to A$1.98 per share. Its annual cash return on equity fell 230 basis points to 11.8%.
Here's NAB's press release, its first presentation, and a second presentation.