OPEC holds production targets, gold and other commodity prices drop, surprise German unemployment fall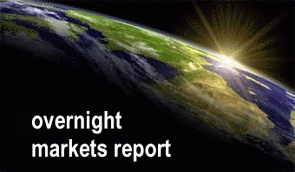 By BusinessDesk
Oil slumped, and so did energy stocks, after OPEC ministers decided to maintain the group's production targets, instead of curbing supply to help a slide in prices.
West Texas Intermediate crude sank more than 6 percent to US$69.05 a barrel while Brent crude slid below US$72 a barrel for the first time in more than four years.
The exporting group opted to keep its collective output ceiling of 30 million barrels a day.
"Recording its concern over the rapid decline in oil prices in recent months, the Conference concurred that stable oil prices — at a level which did not affect global economic growth but which, at the same time, allowed producers to receive a decent income and to invest to meet future demand — were vital for world economic wellbeing," OPEC said in a statement.
"Accordingly, in the interest of restoring market equilibrium, the Conference decided to maintain the production level of 30.0 mb/d, as was agreed in December 2011."
Shares of energy companies including BP and Royal Dutch Shell also slumped.
The decision will likely push prices even lower.
"Oil prices are now completely in the hands of the market," Dominic Chirichella, director of New York-based Energy Management Institute, told Reuters Global Oil Forum.
Other commodities including gold, platinum and aluminum also declined.
"The entire commodity complex is having a reaction to crude and the US dollar strength," Bart Melek, the head of commodity strategy at TD Securities in Toronto, told Bloomberg News. "There is that potential on the headlines and less Petro dollars available to invest in the commodity space."
Meanwhile, European stocks rose amid better-than-expected economic data from German, the region's largest economy.
The Stoxx Europe 600 Index ended the session with a gain of 0.4 percent, while Germany's DAX Index finished the day with an advance of 0.6 percent. France's CAC 40 rose 0.2 percent. The UK's FTSE 100 Index fell 0.1 percent.
A report showed Germany's jobless rate fell more than expected this month, declining to a record low 6.6 percent that matched October's downwardly revised rate. Another report detailed that the country's consumer prices rose the least since 2010.
A report from the European Commission showed a surprise gain in economic sentiment in the euro zone. An index of executive and household confidence edged higher to 100.8 this month, up from 100.7 in October.
US markets were closed for the Thanksgiving holiday. Many offices will be closed on Friday too, when Wall Street will close early. On Wednesday, the Dow Jones Industrial Average and the Standard & Poor's 500 Index closed at record high, lifting their gains for 2014 to 9.9 percent and 14.3 percent respectively.
If you want to catch up with all the changes from yesterday we have an update here.
To check what's scheduled today see our Economic Calendar here »
                   *90 at 9 will return on Monday.