World Bank cuts to 2015, 2016 global growth forecasts send shares and commodities lower, 30-yr US Treasuries to record low yield; TWI=79.0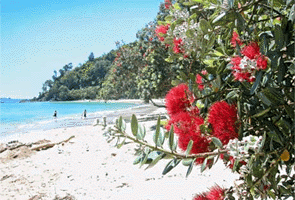 Here's our summary of the key overnight news.
The World Bank cut its global growth forecasts for both this year and 2016 citing weak economic prospects in the eurozone, Japan, and emerging economies such as Brazil, Russia and even China, with these offsetting the benefits of lower oil prices.
The World Bank predicts global GDP of 3% in 2015, below its 3.4% forecast made in June. Growth will then rise to 3.3% next year versus June's forecast for 3.5% growth. The World Bank then picks 3.2% growth for 2017.
World Bank chief economist Kaushik Basu described the global economy as being "at a disconcerting juncture," and now being "as challenging a moment as it gets for economic forecasting." Basu also said the global economy was running on a single engine, "the American one."
US sharemarkets fell off the back of the lowered World Bank forecasts, and as US retail sales for December recorded their largest decline in 11 months. US retail sales fell 0.9%. And European shares also fell.
The weaker global growth outlook, falling oil prices and soft US retail sales sent sovereign bond yields lower in the US, Britain, France, Canada and Japan. Thirty year US Treasuries fell to a record low yield of 2.39% with speculation a Federal Reserve interest rate increase could be as far away as December.
Fed fund future contracts now see a better than 50% chance the first Fed rate increase won't happen until the final quarter of 2015. At the end of 2014 a September hike was foreseen.
Meanwhile, the World Bank outlook also sent commodities lower led by copper, which had its biggest drop since 2011. Copper futures for March delivery fell 5% to US$2.5125 a pound. West Texas crude oil was little changed at US$45.88 a barrel.

JPMorgan Chase CEO Jamie Dimon has claimed banks are "under assault" after his bank reported a 6.6% fall in fourth quarter profit as legal expenses hit US$1.1 billion. In November JPMorgan agreed to cough up US$1 billion in penalties stemming from its conduct in foreign exchange markets. Investigations into that area and others such as alleged manipulation of Libor interest rates, continue.
And Bank of England Governor Mark Carney has told British MPs Scotland's economy is likely to be harmed by the falling oil price, but much of the effects will be offset by Scotland's position within the UK. His comments come just months after Scots narrowly voted to remain within the UK.
The New Zealand dollar is at about US77.19 cents this morning, about AU94.79c, and the Trade Weighted Index (TWI) is at 79.0.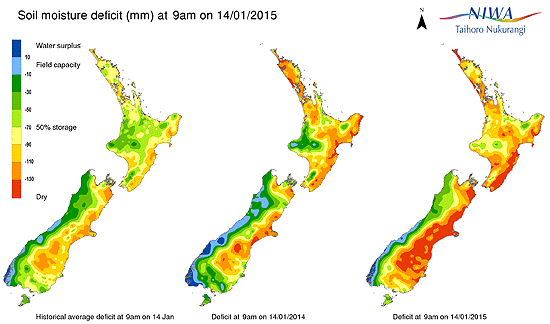 You can see details on economic data releases in our Economic Calendar here » 
Our daily subscriber email will return next week. For details, including how to subscribe, see here.