Little to re-consider Labour's plan to establish new State-owned insurer 'KiwiAssure'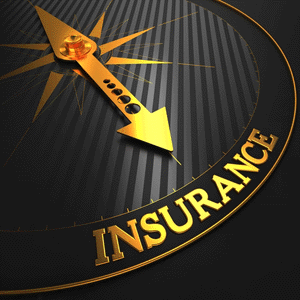 The future of Labour's proposed State-owned insurer is up in the air.
In November 2013 the party announced it would establish KiwiAssure – a publicly-owned general insurance provider – if it was elected in 2014's election.
Now it's saying neither yay nor nay to the ambitious idea.
"My general feeling is I don't think that policy poses any problems", Labour leader Andrew Little told interest.co.nz.
He says it was an important policy in last year's election and the issues that arose through the Canterbury quakes remain.
While Little disagreed with key issues the party campaigned on, like lifting the retirement age and imposing a capital gains tax, he says, "My feelings towards KiwiAssure aren't the same as my feelings towards capital gains".
Little says KiwiAssure is up for review with the rest of Labour's policies, so the party will spend the next couple of years deciding if it will take the plan into the 2017 election.
He says the party's nowhere near firming up a decision.
Labour's former leader, David Cunliffe, championed KiwiAssure based on Kiwibank's success.
He said the bank brought a new level of competition to New Zealand in terms of lower fees and growth in service, and KiwiAssure would produce similar results.
He also said New Zealand should cash in on the billions of dollars of profit foreign-owned insurance companies take offshore every year.
As for the taxpayers' price tag for KiwiAssure, Cunliffe estimated the initial capital injection would be less than the $80 million it took to establish Kiwibank in 2001.
Yet the KiwiAssure concept wasn't universally embraced.
Insurance lawyer Andrew Hooker said, "The experience of many New Zealanders with the two state owned insurers – EQC and ACC – suggests that a state owned insurer is not the answer."
The Insurance Council accused Labour of attempting to grab low-hanging political fruit, by ignoring the enormity of the Christchurch quakes, and blaming foreign-owned companies for the pace of recovery efforts.
Chief executive Tim Grafton said, "New Zealand already has a responsive, innovative and responsible private insurance industry and to suggest that further State ownership is the answer, begs me to ask what on earth is the question?"
Yet independent actuary, Johnathan Eriksen, said there was room for some diversification in a market heavily dominated by Australian-owned companies.
He pointed out the significant rise in the cost of insurance premiums due to the quakes and a tougher building code, which makes new homes more expensive.
This story was first published in our email for paying subscribers. See here for more details and how to subscribe.