Andrew Hooker sees KiwiAssure as a backward step; but he does want to see more active insurance regulation, updated law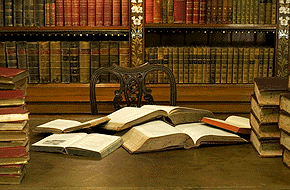 By Andrew Hooker*

The Labour Party recently announced that it intends to establish a State owned insurance company to take on the private sector insurance companies.
History suggests that a state run insurance company will do little to improve the position of the consumers.
Ask the people of Christchurch how they feel about the state run EQC or many of the "customers" of ACC and you might get an idea about whether a state run insurance company may solve this problem.
What is needed is more regulation of the current insurers.
The Government seems to be disinterested in regulation of the activity of general insurers with one of the most important pieces of regulation languishing for years without being passed into law.
Many years ago our Law Commission made some recommendations in relation to some well overdue reforms to the insurance sector.
The draft legislation languishes without being enacted. 
There are a number areas of insurance law that need to be regulated.  The first is that strange and archaic doctrine peculiar to insurance law, that dates from the 18th century – utmost good faith.
For some reason known only to historians of insurance law, insurance companies can get out of paying claims and can terminate policies if you forget to tell them something that they never even asked you about. Mr and Mrs Jones from Wainuiomata are expected to know what their insurer wants to know about their life, their assets and their finances. And if they get it wrong them their policy can be void.
The Law Commission recommended that this be changed, but nothing has happened, and every day people have their insurance invalidated because of an innocent mistake or oversight.
The other area relates to the way that insurers stick together and refuse to insure people.
If you have ever had a policy declined or cancelled whatever the reason, you will find that almost no-one will insure you.
Insurers can't be forced to insure you, and they seem to forget that insurance is a necessity not a privilege.
There needs to be reform in this area so that the circumstances in which insurers can refuse to insure people is regulated.  Insurers need to accept some social responsibility, and provide this essential service to people who need and deserve it.
In the claims area, it would be simple to put in place statutory codes of practice or rules about timing and handling of claims.
Other sectors such as real estate agents, financial advisers and the legal profession are governed by statutory based codes of conduct. Other countries have insurance commissioners who have real teeth to control the industry. But in New Zealand, the industry is almost unregulated in terms of its handling of claims and customers. This is what needs to change. 
Don't worry about the insurers losing money.
Premiums are high and insurance companies report spectacular results, with the huge Australian group that owns State Insurance, NZI and AMI reporting that for the 2013 financial year in New Zealand, premium income increased by 26.8% and the business delivered an underlying margin of 11.1%.
So when the big overseas insurers threaten to pull out if they are regulated, there will undoubtedly be others who will fill this gap.
There needs to change.
But the experience of many New Zealanders with the two state owned insurers – EQC and ACC - suggests that a state owned insurer is not the answer.
-------------------------------------------------------------
*Andrew Hooker practices as a specialist insurance lawyer in Albany on Auckland's North Shore. He is also director of Claims Information Specialists Ltd, an insurance information website.