Finance Minister prefers not to spend taxpayer cash to avoid Sky City 'eyesore'; no money in Budget 2015 for it; would have to come from elsewhere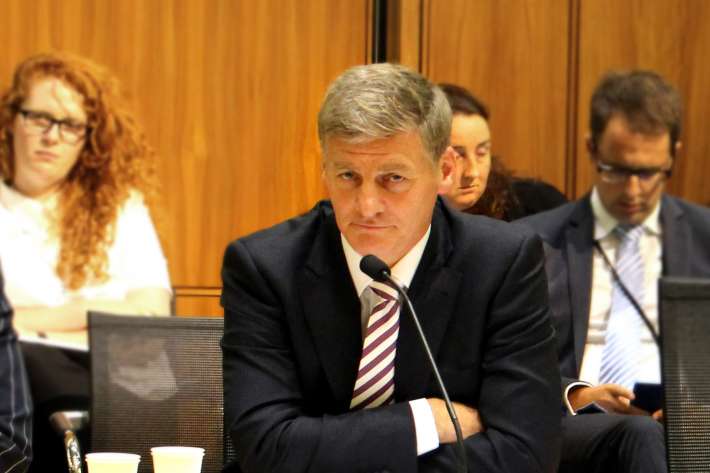 By Bernard Hickey
Finance Minister Bill English has pushed back at suggestions from Prime Minister John Key that the Government could have to spend taxpayer cash to ensure a new Sky City Convention Centre was bigger, "more flasher"and "not an eyesore."
Sky City Entertainment said in December the costs of the convention centre, which it had earlier agreed to build for NZ$402 million, had been revised to a range of NZ$470 million to NZ$530 million. Key said yesterday that he was open to the Government spending some cash to ensure an attractive centre was built.
"I'd hate to see some sort of eyesore constructed down town," Key said. "There are issues around the construction of it. Obviously you can spend more and get something that looks a lot better or spend less and gets something that looks worse," he said.
"The escalation in prices to build the convention centre, which is bigger than was proposed and is flasher than what was proposed, means there's a hole."
English was challenged on the risks to the Budget 2015 in a Finance and Expenditure Select Committee hearing and whether he had been informed about the possible need for an extra NZ$130 million, and again afterwards by journalists.
English the option of having pay taxpayer cash to ensure the completion of the centre was the Government's "least preferred" option and there was no contingency in Budget 2015.
"There's no contingency for that. If the less preferred option ended up being the option then that money would be part of the Budget process," he told reporters.
English said if there was money used for the convention centre it would either have to come from the Government's NZ$1 billion operating spending allowance or its NZ$800 million capital spending allowance.
"There's a small pool relative to the demand," he said, agreeing that any spending on the convention would have to come at the expense of spending on other areas, such as education or health.
"That's always the case in a budget. Whatever you put in, someone else misses out," he said.
"In the end there's NZ$1 billion. Health is a high priority, and it's the lowest priority stuff that drops off. Health is always the highest priority. I wouldn't suggest there's some trade off between Health and what you're speculating is some kind of taxpayer spending."
Meanwhile, English told the select committee Budget 2015 would be delivered on May 21.
The exchange in Question Time between Labour Leader Andrew Little and Key is below.