PM says Budget 2015 will include NZ$80 mln of new private sector R&D; extra NZ$244 mln in 7 new schools and 241 new classrooms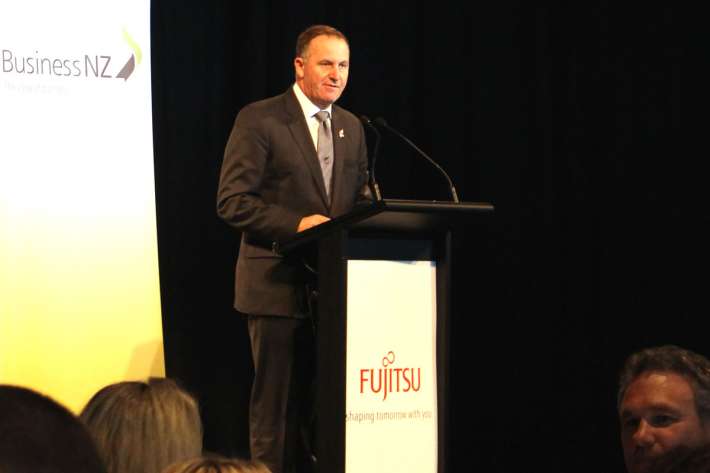 By Lynn Grieveson
Prime Minister John Key has announced Budget 2015 on May 21 will include NZ$80 million of new spending on private sector Research and Development and NZ$244 million on seven new schools and a total of 241 new classrooms.
Key made the announcement as part of a Budget preview speech to a Business New Zealand luncheon in Wellington.
Key said the economy was peforming well, pointing to the New Zealand dollar's rise to near parity, which would have been considered unthinkable until recently.
"I say we are just seeing the first signs of progress because a couple of good years are not enough to change our long-term wellbeing. To really improve future prosperity for our children and grandchildren, we need to continue the reforms that have served us well to date," he said.
"Two of the most important ways we can achieve sustainable, long-term growth are through innovation and investing in the education of our young people," he said.
"The Budget next month will set out further steps in both of these areas."
Key announced Budget 2015 would include NZ$80 million of investment in private sector Research and Development, which was equivalent to a 14% increase in Callaghan Innovation's co-funding budget.
"It will be allocated to a range of qualifying businesses over the next 12 months on an objective independent basis," Key said.
Key then announced the Government would spend another NZ$244 million over the next four years to build four new state schools, including; Rototuna Senior High School in Hamilton, a primary school in Rolleston, near Christchurch and two primary schools in Auckland – one at Kumeu and the other at Scott Point.
"We will also invest in three new kura kaupapa Māori schools. They will be in Whakatane, Gisborne and Hastings, recognising demand in these areas," he said.
The seven new schools would provide places for 4,000 extra students and the first school would open in 2017.
"As part of our package, we will also expand facilities and classrooms at four existing schools, including Golden Sands School in Papamoa, Hingaia Peninsula School in Auckland, Shotover Primary in Queenstown and Papamoa College in Papamoa," Key said.
"In addition, over the next year we will fund an extra 241 classrooms at other schools around New Zealand. Almost half of them will be in Auckland. This considerable new investment includes the first tranche of the NZ$350 million we promised in the election for new schools and classrooms to meet population growth in and around Auckland."
"The money will come from the remaining proceeds of the Government's share offer programme – channelled through the Future Investment Fund."
Political reaction
Labour Leader Andrew Little said the Government was relying on regurgitated annnouncements.
"National has been building up to this Budget for seven long years, promising a surplus and rewards for years of hard work and cut backs. Kiwis have fulfilled their end of the bargain. They deserve to see the pay back," Little said.
"Today's announcement of NZ$244 million over four years for 'new' schools is a reheat. A number of these supposed new schools have been announced before. This is the Government trying to dress up business as usual. Building schools as populations grow is a core Government function," he said.
"The Government's $20 million a year spending on Research and Development might buy Steven Joyce some good photo ops at his favourite companies. However, it won't make a real difference to the export sector. To really support innovation we need an aggressive tax credit system that rewards all innovating businesses," he said.
"We have a housing crisis spinning out of control, the regions are being neglected and Kiwis are still waiting for the wage rises Bill English promised them."
(Updated with photo, reaction)