Historic $21 million dividend paid by state owned bank Kiwibank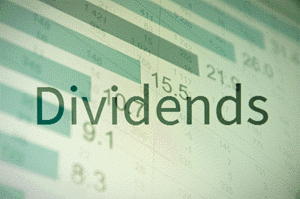 By Gareth Vaughan
Just over 13 years after Kiwibank was launched in February 2002 as a subsidiary of NZ Post with $83 million of taxpayers' money, the state owned bank has paid its first proper dividend.
Late last month Kiwibank paid a $21 million dividend.
Technically it wasn't the bank's first dividend. That was a dividend of about $750,000 paid last year on a $40 million capital injection from NZ Post.  
Nonetheless March's $21 million dividend marks a historic moment for Kiwibank, that was foreshadowed by CEO Paul Brock in Kiwibank's February interim results briefing. It comes 10-years after Kiwibank produced its first annual profit, $7.2 million, in the year to June 2005. Last year the bank posted record annual profit of $100 million.
Effectively an interim dividend, the $21 million is equivalent to just under 30% of Kiwibank's $71 million net profit after tax for its half-year to December 31, 2014. 
In February Brock said Kiwibank was in a "self funding position" and had no plans -at that time - to seek more funding through NZ Post. Kiwibank says its board will consider dividend payments on a six monthly basis. However, whether a payment is actually made and the value of any dividend, will be determined based on Kiwibank's circumstances at the time. IE  depending on its investment plans and profitability. 
As of December 31 the bank had total equity of $1.038 billion. It's total capital stood at $1.121 billion including $400 million of ordinary share capital contributed by NZ Post, and $507 million of retained earnings. This week Kiwibank announced plans to borrow up to $150 million from the public through an issue of BB- perpetual capital notes with the proceeds to be used to bolster the bank's regulatory capital position.
Also as of December 31, Kiwibank's total assets stood at $17.161 billion, total liabilities at $16.123 billion, and its net loans at $15.054 billion.
Kiwibank's inaugural dividend comes after analysts at First NZ Capital predicted in 2011 the bank needed about another $200 million of capital over four years to become self sustaining and in a position to pay dividends. 
New Zealand's big four Australian owned banks, meanwhile, last year almost trebled their combined annual dividends to $2.6 billion.
This article was first published in our email for paying subscribers early on Wednesday morning. See here for more details and how to subscribe.