The Haier owned Fisher & Paykel Finance on the block in a move that closely follows the GE Money sale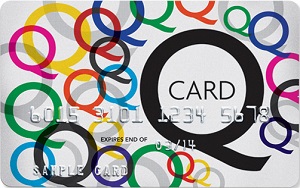 Fisher & Paykel Finance, which operates the Q Card and Farmers Finance credit cards, could be about to change hands.
F&P Finance (FPF) is owned by Fisher & Paykel Appliance Holdings (FPAH), which says it is reconsidering its ongoing ownership of the consumer finance subsidiary.
"Buyer interest in financial institutions is presently very strong," FPAH chairman Keith Turner said in a statement.
"Whilst FPAH is happy to continue to own FPF and support its ongoing development, it is very possible a change in ownership may be a better option," he said. 
News of the potential sale of F&P Finance comes after New Zealand's biggest consumer finance firm, GE Money, was sold by General Electric in March along with its Australian sister company. The buyers in a deal with an enterprise value of A$8.2 billion, which includes debt, was a consortium comprising global investors Värde Partners, private equity group KKR, and Deutsche Bank.
Turner said the company had already fielded several enquiries regarding its long term plans for the finance business and had appointed First NZ Capital to assess potential options.
"Guarding FPF's reputation, preserving the relationships the company has built with consumers, investors and our retail partners and respecting the strong commitment FPF staff have made to the business will be big considerations in any decisions we make," Turner said.
"In the meantime, it is very much business as usual."
FPAH is 100% owned by Chinese industrial giant Haier, which bought the New Zealand whiteware maker in November 2012.
Grant Samuel & Associates, the independent valuer of FPAH during Haier's takeover, put a valuation on F&P Finance of between $260 million and $285 million.
F&P Finance made a profit after income tax of $31.76 million for the 2014 year.