The equity crowd funding industry reaches a major milestone with $10 mln successfully raised. But 19% of offers made failed to reach minimum support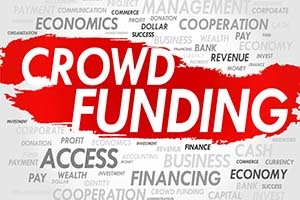 The emerging equity crowd funding industry in New Zealand has just passed a key milestone.
With the closing of the offer for Powerhouse Wind on the PledgeMe platform, more than $10 million has now been raised in equity since equity crowd funding was licensed in New Zealand.
The first offer came to market in September 2014. That was Renaissance Brewing which achieved maximum funding support.
In June 2015 alone so far, the four deals that have closed have raised more than $1.5 million, a bit more than half on the Snowball Effect platform and the balance on the PledgeMe platform.
Two more offers will close this month. Tapp on PledgeMe will struggle to succeed, whereas the much larger Punakaiki offer on Snowball Effect will be successful.
Since the industry was established, twenty one offers have come to market, four have failed so far, 17 have been successful, of which six have reached their maximum funding limit.
Those six accounted for more than half of all money raised.
Most money is being raised on the Snowball Effect platform and these offers are attracting the most investors - 1,643 investors of the 2,684 investors who have stumped up money.
So far, the average investment on Snowball Effect has been $3,941, on PledgeMe it is $3,118, and on Equitise it is $6,113 in their two deals to date. This data will change when the final two June campaigns close.
You can find detail on all equity crowd funding offers on our new resource page here.
As at today, there are currently five offers open on three platforms, including a new one, CrowdCube. One offer closes tonight (Friday), and one closes on June 30.