Former Green Party co-leader Russel Norman resigns as MP to replace veteran campaigner Bunny McDiarmid as Greenpeace NZ's executive director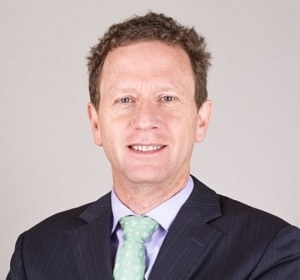 Russel Norman is resigning as a Green Party MP to become the executive director of Greenpeace New Zealand.
Norman, who stepped down as Green Party co-leader after nine years in May, will leave Parliament in October and start his new role in November.
At Greenpeace he'll succeed Bunny McDiarmid, who has spent 10 years leading the environmental campaigning group.
Norman's departure means Marama Davidson from Manurewa, Auckland, will become the Green Party's 14th MP.
Norman says, "Greenpeace's political and financial independence, non-violent direct action and creative confrontation are enormously attractive to me. It is these values that I believe form the basis of being able to bring about change, and create a better, cleaner, more peaceful world.
"Greenpeace's staunch position on political independence is one I have always had huge respect for and it is for this reason that I will also be resigning from the Green Party."
The chairperson of Greenpeace New Zealand's board Stephanie Mills says, "Some people may be surprised that someone used to sitting inside Parliament is joining an organisation more used to climbing it.
"But, besides Russel's obvious commitment to the environment and his leadership skills, he's got the job because of his optimism and vision, his strong belief that people power is key to bringing about change for the better and his commitment to civil disobedience and direct action as a core part of a healthy, robust democracy."
Green Party co-leader Metiria Turei says, "Since becoming co-leader outside Parliament in 2006 after the tragic death of Rod Donald, Russel has established himself as one of the most effective MPs in the opposition.
"He was a constant thorn in the Government's side, and a passionate voice for the environment, the disadvantaged, and those who want a smarter greener economy.
Green Party co-leader James Shaw says, "Russel's leadership and intellect is regarded across Parliament, but his impact was also felt behind the scenes.
"He transformed our internal structure at the Greens, helping to create a formidable political machine. Russel essentially wrote the blueprint for how we transition to a smart green economy in New Zealand. Every day I'm aware of the ground that he has laid."