We update our comparison of bonus saver account interest rates and compare their track record over the past 18 months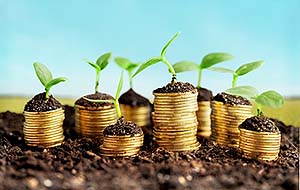 If you use a bonus saver account you will have noted falls in the rate offered recently.
This is no different to the rate direction for home loans and term deposits.
But with any savings account, the bank has the option to reduce what you receive with only minimal notice. With term deposits (and home loans) you can fix the term and avoid instant reductions (or rises).
But bonus savings accounts have some nice features, especially the ready access to funds without incurring an interest penalty (although you may not qualify for much interest in the month you draw the account down).
So a key consideration is how the institution maintains its rate attractiveness over time.
The data below shows that over the past 18 months RaboDirect's Premium Saver outpaces the others for the interest rate offered.
They have had the highest overall rate over this review period, and they have had this status going back even further. This is true even though they don't currently have the highest rate.
The next highest is SBS Bank, followed by the Cooperative Bank.
ANZ's Serious Saver account is the best of the main banks, BNZ the poorest.
When assessing the most advantageous bonus saver for you, the track record of the rate is what you should assess, rather than just today's rate.
We recommend you always look at term deposit, PIE or savings account returns on an after-tax basis and the best way to do that is to use our deposit calculator. This won't change the relative comparisons, but it will get you to focus realistically on what net earnings you will receive. When rates sink, 'surprises' hurt more than usual.
Here are the current bonus saver rates on offer by banks today:
(These rates are taken from our comparison page here.)
Bonus savers compared
Minimum
Balance
Apr-14
Dec-14
Aug-15
Now

September 26, 2015

 
 
req'd
%
%
%
%
 
 
 
 
 
 
 

Serious Saver

$1
4.00
4.25
3.75
3.75

Savings Plus

$1
4.25
4.25
3.65
3.40

Rapid Save

$1
4.00
4.10
3.65
3.40
Kiwibank

On-line Call*

$2,000
3.00
3.15
2.75
2.50

Online bonus

$1
4.00
4.30
3.60
3.35
 
 
 
 
 
 
 

Step Saver

$1
4.25
4.40
3.70
3.45

Premium Saver

$1
4.20
4.55
3.90
3.50
SBS Bank

Incentive Saver

$1
4.20
4.25
3.75
3.75
* Kiwibank also offers a Notice Saver account where you can earn 3.00% if you give them at least 32 days notice to withdraw and 3.45% if you give them 90 days notice to withdraw. Kiwibank Notice Saver accounts require a minimum balance of $2,000 for these rates to become effective.
TSB Bank deals with bonus interest differently to other banks. It's core everyday offer is its Premier account. This has a tiered interest rate offer that pays 2.25% for balances of less than $20,000, 2.50% of the portion of the balance from $20,000 to $35,000, 2.75% on the balance from $35,000 to $50,000, 3.25% on the balance from $50,000 to $100,000 and 3.65% on the portion over $100,000.
Even if you had $100,000 in the TSB Bank account all year you would not earn 3.65% gross from TSB Bank. You would earn $2,862.50 or 2.86% pa before tax. And they only pay this interest once a year at March 31.