CEO says SBS Bank record low mortgage special is profitable, designed to provide tangibility to the benefits of being a member of the mutual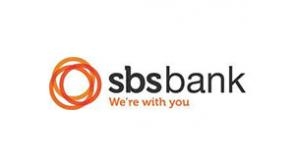 SBS Bank's new 3.99% one-year home loan rate is profitable, albeit at a level below what the bank might normally look for, CEO Wayne Evans says.
SBS today unveiled a carded one-year fixed rate "special" of 3.99%, setting a new benchmark for low mortgage interest rates. It's available for new lending over $100,000 for residential owner-occupiers only. Borrowers require equity or a deposit of at least 20%.
Asked whether there was still margin in home loans for SBS at 3.99% Evans said yes, albeit at a reduced rate.
"It would be fair to say that it would be significantly reduced from what would be a commercial return the bank would look for, but return on capital is certainly meeting our minimum hurdle," said Evans.
The 3.99% "special" is being promoted as being on offer for a limited time. Evans said it was likely to last at least three weeks.
"We 'll look at the wholesale market curve, we'll look at the profitability of the product, we are looking at a significantly reduced level of profitability...We'll aim to hold it open for at least three weeks, but we're constantly monitoring market volumes, market response and so on and we'll respond to those," said Evans.
The 3.99% rate comes as SBS refreshes its brand in a push for a greater nationwide profile. As the Southland Building Society, SBS received bank registration from the Reserve Bank in October 2008 and retained its mutually owned status. SBS took over the Hastings Building Society (HBS) in 2010 in a move that saw the HBS brand retained. However, the HBS name has now been dropped as part of today's brand refresh.
"We've (now) got one brand, one strap line, one story and we can deploy the money we're spending supporting two brands into more productive areas of the business including the brand and the (mortgage) rate that we've pushed out with it. It's designed to provide some tangibility to the benefit of belonging because the SBS is a mutual society, the shareholders own us," said Evans. "We've dropped the provincial colours."
"We're establishing a nationwide brand. You come into the South Island and SBS is well known. But you come into the North Island (and) there's a low level of brand awareness and this is designed to overcome that."
The first objective Evans said of the 3.99% special is to provide tangibility to the benefit of belonging to SBS for members, the second one is to support the brand relaunch, and the third is balance sheet growth.
In the September year SBS grew lending assets by $460 million with a major chunk of this stemming from a 4.99%, five-year mortgage special offer earlier in the year. SBS doesn't disclose membership numbers.