Migration surges to new record for eighteenth straight month in January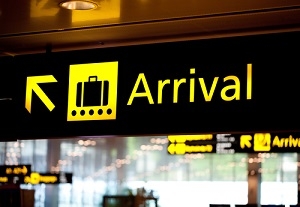 Population growth from migration hit a new all time high of 65,911 new permanent or long-term residents in the year to January, according to Statistics NZ.
January was the eighteenth straight month that population growth from migration has set a new record.
It was driven by 122,963 people coming to New Zealand on a permanent or long-term basis (more than 12 months) in the year to the end of January, which was up 10% from the previous 12 month period, less 57,052 permanent and long-term departures, which was down just 1% from a year earlier.
Of the almost 123,000 new arrivals in the year to January, 51,831 stated they intended to live in Auckland.
However the actual number moving to Auckland is likely to be substantially higher because another 21,098 new arrivals did not state where they intended to live and many of them are also likely to settle in the region.
After Auckland, the next biggest stated destinations for new arrivals were Canterbury (12,729), followed by Wellington (9033), Waikato (6496), Bay of Plenty (5168) and Otago (4034).
The country had a net loss 4228 New Zealand citizens in the 12 months to January, with 34,810 leaving the country permanently or long-term, and 30,582 returning after a long-term absence.
Over the same period there was a net gain of 70,139 citizens of other countries.
The biggest source country for migrants was India, with a net gain of 12,991 from that country in the 12 months to January, followed by a net gain of 9124 from China, 5127 from the Philippines and 3680 from the UK.
There was a net gain of 1255 people from Australia, compared to net loss of 2888 people to Australia in the year to January 2015, and a net loss of 17,064 in the year to January 2014.
Statistics NZ said migrants on work visas (38,200) made up 31% of total arrivals in the year to January and these people were mostly from the UK, France, Germany and Australia.
There were also 27,900 arrivals on student visas and these were mainly from India (10,600), China (5500) and the Philippines (2200).
Many of the migrants who arrived on temporary student or work visas went on to gain permanent residency after spending time in New Zealand, Statistics NZ said.