Mossack Fonseca's NZ company and related NZ trust business operate without having to comply with NZ's anti-money laundering laws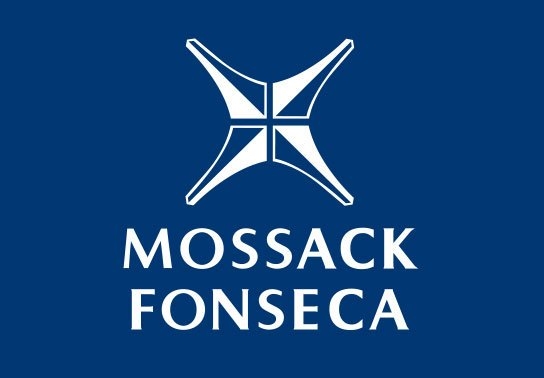 The New Zealand director of the Kiwi offshoot of a Panamanian law firm embroiled in an international scandal is declining to comment.
Mossack Fonseca, the Panamanian law firm labelled as the "gatekeeper to vast flow of murky offshore secrets," has a New Zealand registered firm in Mossack Fonseca & Co (New Zealand) Ltd. 
The so-called Panama Papers, issued by the International Consortium of Investigative Journalists (ICIJ) following a giant document leak, highlights Mossack Fonseca as a firm with a "client roster that includes drug dealers, Mafia members, corrupt politicians and tax evaders - and wrongdoing galore." International media including The Australian Financial Review have highlighted Mossack Fonseca's use of NZ trusts, including the use by members of Malta's government, of trusts operated by trustee company Orion Trust (New Zealand) Limited.
Both Mossack Fonseca NZ and Orion Trust have Bentleys Chartered Accounts at 205 Queen Street as their address for service and registered office. Roger John Thompson (pictured below), director of Bentleys Chartered Accountants, is listed in Companies Office records as the NZ resident director of both Mossack Fonseca NZ and Orion Trust. Both entities have two other directors listed each who are resident in Panama.
Asked by interest.co.nz for comment on the international attention focused on Mossack Fonseca and Orion Trust and their NZ links, Thompson said: "You will appreciate that under NZ law and professional ethical standards we cannot provide any information regarding any of our clients."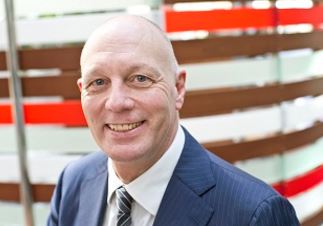 Thompson's LinkedIn profile notes he was formerly managing director of accounting firm Staples Rodway, an associate at law firm Kensington Swan, and in the 1980s had stints as both an inspector at IRD and as a manager at
Allan Hawkins' Equiticorp.
Meanwhile, Bentleys Chartered Accounts later released the following statement to interest.co.nz via a Sydney-based spokeswoman;
Bentleys Chartered Accountants Ltd of Auckland has provided professional services to the New Zealand arm of Mossack Fonseca since 11 August 2014. Bentleys works with clients in a manner that strictly complies with all relevant laws, including anti- money laundering and tax laws.

Further, Bentleys ensures that all clients undergo a rigorous due diligence process before any trust or company formation services are provided. Due to client confidentiality requirements, and under the code of ethics with the Institute of Chartered Accountants, Bentleys is unable to provide client-specific information.
Sitting outside the AML/CFT Act
After this recent post by Richard Smith on the Naked Capitalism website, interest.co.nz asked the Ministry of Internal Affairs, a key supervisor of NZ's Anti-Money Laundering and Countering the Financing of Terrorism Act (AML/CFT Act), whether it supervised Mossack Fonseca & Co (New Zealand) Ltd and/or Orion Trust (New Zealand) Ltd, for compliance with the Act.
 "We have had no dealings with either company. Both entities have their registered address at chartered accountants. Accountants are not captured under the AML/CFT Act, and we do not capture accountants as Trust and Company Service Providers (TCSP). It is only businesses that provide TCSP services as the only or principal part of their business that are captured under the AML/CFT Act," a Department of Internal Affairs spokesman said.
The Australian Financial Review has highlighted Mossack Fonseca's use of NZ trusts noting; "New Zealand's 12,000-plus offshore trusts pay no New Zealand tax on foreign earnings. Their beneficiaries are not registered and their accounts are not filed with any public body. New Zealand regulators may demand this information, but it is not disclosed to foreign governments." 
The AFR highlights the use by Keith Schembri, the chief of staff for Malta's Prime Minister Joseph Muscat, and Malta's energy minister, Konrad Mizzi, of "New Zealand's secrecy laws to set up two offshore trusts. These were to be linked to a secret Dubai bank account and to two Panama companies that Schembri and Mizzi had set up in 2013 through a Panamanian law firm." 
"Release of tax haven records through the ICIJ underline the ease with which even foreign politicians can use New Zealand to hide their wealth."
Mossack Fonseca reportedly set up the Rotorua Trust for Mizzi and the Haast Trust for Schembri, with ownership of two Panama companies transferred to them. As foreign trusts operated by trustee company Orion Trust (News Zealand) Limited, Rotorua and Haast face no tax scrutiny in New Zealand of any Panama income, the AFR notes.