PM says Govt looking at creating urban development authorities to allow developers to build both horizontal infrastructure and buildings and then recover money through development contributions; Chinese developers interested, he says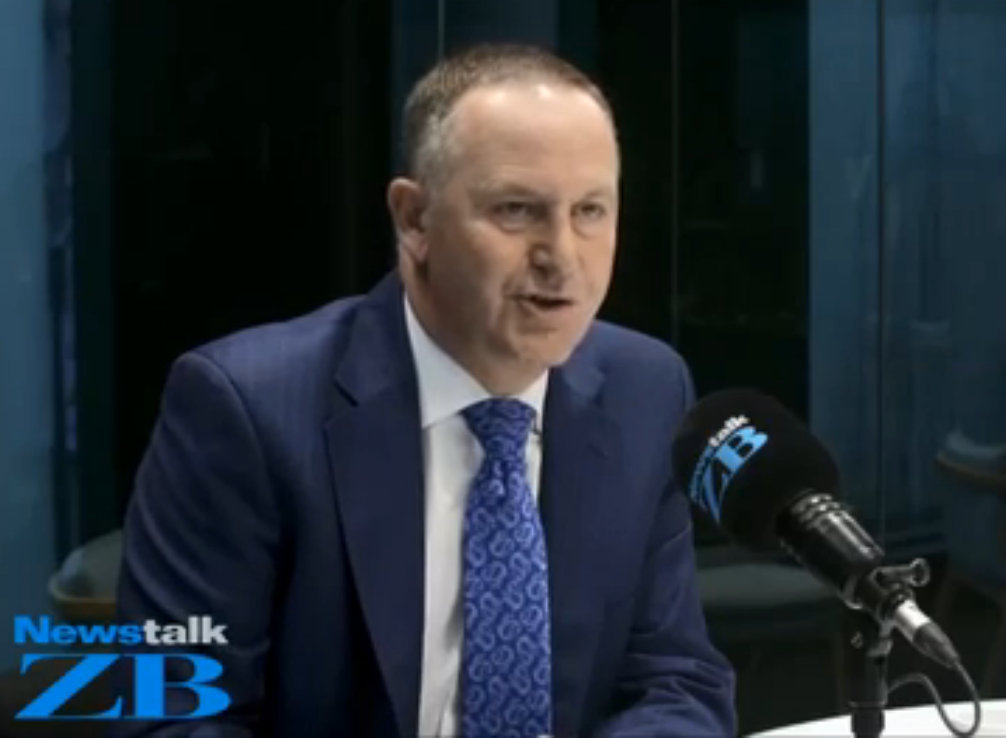 By Bernard Hickey
Prime Minister John Key has floated the idea of creating new Urban Development Authorities (UDAs) in Auckland that would allow big construction firms to build both housing and horizontal infrastructure in specific areas and then recover the costs through development contributions.
Key said he had been approached by Chinese state-owned infrastructure companies and others willing to build both residential developments and the water and roading infrastructure needed to support those developments. But to do this, the Government would need to change the laws to allow the creation of these UDAs, which would then pass on development contributions directly to developers, instead of the Auckland Council.
The new way of funding infrastructure would effectively set up a parallel type of local government authority for a specific area that bypassed the current Council authorities and over-came the current infrastructure funding problems the Auckland Council has.
Key made the initial comments on Saturday to a Chinese Chamber of Commerce event in Auckland when asked by China State Construction Engineering Corporation's (CSEC) New Zealand Managing Director Timothy Yang about the potential for it to do more infrastructure work in New Zealand.
Yang said CSCEC had offered with Shanghai Pengxin to fund and build the NZ$387.8m four-lane Penlink highway to Gulf Harbour, but had not gotten anywhere with local Government.
"I'm now getting quite a few developers saying that sort of thing to me," Key told NewstalkZB on Monday morning.
"At the moment they can build the above ground stuff -- the housing. They can't build the water, waste water, roading, those other networks. There is an argument to say that what should happen is a developer, as long as they meet the standard, should be allowed to build all of that infrastructure, potentially under the auspices of an Urban Development Authority, so you'd get containment of that particular area and potentially some financial way of the developer then recouping the costs, so instead of the development contribution going to the Council, (the funds) going directly to the developer to allow them to do that," he said.
Asked if the Government could change the law to achieve that, he said: "We're always prepared to explore new and interesting ways of getting things done."
Key was quoted as saying on Saturday that Urban Development Authorities could be used to grow at a faster rate in Auckland.
"If Auckland is going to grow at a consistently faster rate than it historically has, it needs to build the infrastructure to match that more ambitious growth rate," Key was quoted as saying by the NZ Herald.
"It can't have the lead times that it's historically had. If you look around the world, urban development authorities have been used quite successfully in Australia and elsewhere to support faster infrastructure in a more contained way. We've got to do a bit more creative thinking," he said.
"Built to the right standards with the right conditions I can't see why that wouldn't be possible," he said.
"We are turning our mind to those issues. It might require some sort of changes. As you pointed out, you are building huge constructions around the world, there's no reason why you can't build that here," he said to Yang.
The Productivity Commission put the case for the use of Urban Development Authorities in its June 2015 'Using land for housing' report (pages 12, 285-295).
Key dismisses 90 day trial research
Meanwhile, Key responded to research commissioned by Treasury and done by Motu, which found no evidence the 90 day trial scheme improved hiring generally or of disadvantaged workers.
Key said he did not accept the research and had spoken to cafe owners and other small businesses who liked the scheme.
"If you take the advice away for a moment and put yourself in the shoes of a business owner with three employees, who is thinking of taking on a 4th one, you can't tell me the fact that they know the impact that one staff member that might not work out would have on their business, and you can't tell me that they fact that they can sever that relationship isn't a factor in allowing them to hire them," he said.