Demand from property investors sees non-bank lender Resimac's monthly loan application volume treble to about $120 million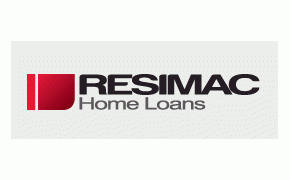 With the Reserve Bank clamping down on banks' high loan-to-value ratio (LVR) lending to residential property investors, non-bank lender Resimac Home Loans has been inundated with loan applications from property investors.
Adrienne Church, Resimac's general manager of mortgages, told interest.co.nz the firm had been receiving about $40 million of new loan applications per month, but over the past couple of months this has at least trebled. And of the applications, about 70% are from investors and just 30% from owner-occupiers.
In mid-July the Reserve Bank announced plans to ramp up its existing LVR restrictions, which major banks adopted immediately. From October 1, no more than 5% of bank lending to residential property investors across New Zealand will be permitted with an LVR of greater than 60%, i.e. a deposit of less than 40%.
Church says Resimac, which uses residential mortgage backed securities and wholesale money for its funding, targets a balance of about 50% owner-occupier lending and 50% investor lending.
"We're not restricted but we do have expectations that we have a balanced portfolio," she says.
Thus from Monday September 26, Resimac says although it will continue doing investment loans with LVRs of up to 80%, it will also require borrowers with loans on owner-occupied properties to bring that business to Resimac too.
"The people that we can help are mums and dads who are trying to get ahead or they've got an investment [property], or they want two. It's not the [people with] 10s and 20 investment properties," Church says.
 "We [non-bank lenders] are not the silver bullet, we're never going to pick up everything that the Reserve Bank has carved out." 
She says Resimac's New Zealand mortgage book is now worth a "couple of hundred million" dollars. When the Reserve Bank first introduced restrictions on banks' high LVR residential mortgage lending in 2013 Church says Resimac saw an increase in business, but some of these customers left once they could get their loans refinanced with banks. This meant Resimac experienced customer "retention issues" with the business coming in due to the Reserve Bank LVR restrictions proving something of a distraction from Resimac's "value proposition" around low doc, self employed, life event types of borrowers.
Another area the big banks have pulled back from is loans to overseas-based residential mortgage borrowers. Church says Resimac does some loans to offshore buyers but not many.
"We're looking for rent to cover the mortgage payments, so if it's an investment property and it's self servicing then we'll look to help with those ones," says Church.
Resimac's also formalising income servicing policies. Church says Resimac looks at rival lenders' income servicing policies and aims to place its own ones in the middle of the range.
(See all bank and non-bank carded, or advertised, mortgage interest rates here).
The following information was released by Resimac
Income Servicing Changes

Resimac has updated some allowable incomes, for Prime loans we will now accept the following;

Living Expenses Changes

There is an improvement in our Basic Living Expenses with House and Contents insurance now being included in the minimum monthly expenses.

Servicing Other Debt

To ensure clients can continue to service their loan without financial duress we have added assessment rates to other home loan and second mortgage repayments for servicing outlined below;

Servicing other Home Loans – to be assessed at P&I at minimum assessment of rate 7% for the remaining term of the loan.

Servicing Second Mortgage Loans – Variable to be assessed with a 1.75% margin.
*This article was first published in our email for paying subscribers. See here for more details and how to subscribe.