Country's biggest house builder says Auckland housing crisis requires major Government investment to fund housing, infrastructure; also calls for Council action and for MUDs to be considered; Housing NZ sees scope for 30,000 new Auckland homes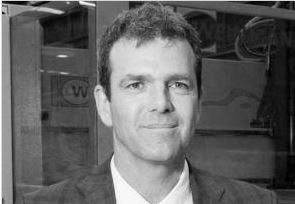 By Bernard Hickey
Mike Greer, the founder and majority owner of New Zealand's biggest home builder, has called on the Government to invest heavily to kick-start a surge of housing supply to ultimately make housing more affordable in Auckland.
Speaking at an industry forum in Christchurch late on Thursday, Greer said the Government needed to substantially increase its involvement in funding the building of tens of thousands of new homes in Auckland.
Greer's views are closely watched in and around the Government and industry, given his success in growing the Christchurch-based Mike Greer Homes into the biggest home builder in the country, and its major role in the Canterbury residential rebuild. Greer is also pioneering the creation of more modular and factory-built homes. He built a NZ$15 million house-building factory in Rolleston and is producing 40 modular bathrooms a month at a facility in Belfast in Christchurch.
Greer said he expected Mike Greer Homes to build 1,400 homes this year and was building 300 more homes a year more than anyone else with construction costs of less than NZ$300,000 per home. Mike Greer Homes acts as both a builder and developer. It supplies 80% of its homes as home-and-land packages, with the other 20% being building work for Government.
"We're really focused on delivering as affordable a house as we possibly can in an environment that's becoming much more difficult to do that," he said.
Greer said the scale of the house-building needed in Auckland was greater than people understood, and the over-pricing of land was a major factor. He said Auckland needed to be building 20,000 homes per annum within the next five years, up from less than 10,000 per year now.
'The Government has to step in'
"Land is what's driving this crisis in Auckland," he said.
"We just need to knuckle down and build lots more houses to try create a bit of an oversupply, to bring down the house price across the board in Auckland," he said.
"The cat's out of the bag with the price of land. There's not much hope to pull it back. I believe the Government has to step in and build a lot of houses. That's the only way that we're going to get some kind of affordable product on the ground en-masse that more Kiwis can afford to own and live in."
'Have a look at using MUDs'
He called on New Zealand to consider the use of Municipal Utility Districts (MUDs) style entities to fund the infrastructure for new developments that brought land to market much cheaper and faster.
MUDs are non-Council-run authorities used in Texas and other US states to fund infrastructure in a particular new district that is usually paid for by Councils through rates imposed across all ratepayers. The Texas Government says MUDs are managed by a Board elected by property owners within the MUD. It may issue bonds to reimburse a developer for improvements and the MUD uses property tax revenues and user fees received from water and sewer services operated by the MUD to repay the debt. As the MUD pays off its debt, more of its tax revenue can be directed to other services, Texas says here.
Another option for paying for infrastructure in a specific new greenfields area without having to force ratepayers in other established areas to pay higher rates is to apply a targeted 'extra' rate in the new area. Greer did not refer to this prospect, but New Zealand Councils can use this technique.
'Do the civils in tandem with housing'
He called for Councils to help ensure developments were done where the horizontal infrastructure of roads, water and sewage (the "civils") were done in tandem with the house building.
"It brings houses to the market a lot quicker and there's less cost associated with putting civils in the ground and leaving them there until people turn up and build," he said.
He also called for more investment by the industry and Government in new technology and innovation around modular and factory house building, and that the current boom was the right time to do it.
"This boom time we're going through is the time that we need to be doing this kind of thing. There's extra profits available we can pump into some kind of innovation. No one is going to spend any money in a downturn on a NZ$15 million factory in Rolleston," he said.
He said his factory there had halved the onsite building time to 10 weeks and produced much less waste. It was particularly appropriate for Auckland where wet weather often delayed onsite builds. Factories also allowed for the creation of multiple shifts per day, rather than the single 8.5 hour shifts on building sites.
"Innovation needs a bit of government help as well...maybe a lot of Government help," he said.
'Put up rates to fund infrastructure'
"The TAs (Territorial Authorities) always claim poverty, but I think they've got to do something about it and put services where houses need to go far, far sooner...maybe put up rates to do it," he said.
Greer also called for simplification of consenting and the standardisation of consenting nationally.
He summarised his address to the conference thus: "Government investment -- we need way more of this. If the Government spent as much on new residential housing as it does on infrastructure we wouldn't have this housing crisis that we have."
Housing NZ aims to free up Auckland land for housing
Elsewhere in the forum, Housing NZ Corp's new CEO Andrew McKenzie said the state-owned provider of social housing was working on a new asset management plan that would be sorted out in the next month.
He said that in the plan, which was yet to be agreed to by the Government, Housing New Zealand was looking to spend NZ$2 billion over the next three years on rebuilding and refitting 5,000 houses that were at or near the end off their lives. He also indicated that Housing New Zealand land could be used more efficiently under the new intensified Unitary Plan to add another 30,000 houses to Auckland's housing stock through Hobsonville and Tamaki-style build-and-sell programmes.
McKenzie emphasised that Housing New Zealand faced a massive task renewing most of its stock of 64,000 houses, two-thirds of which were built from 1936 to 1966 and were nearing the end of their design lives, or needed refurbishment. Houses built after then also needed refurbishing.
"The stock built post 1966 tended to have a design life of 50 years so that is about 15,000 houses there which, again, is coming to the end of its life," McKenzie told the Forum.
"When you look at the renewal and replacement schedule in the asset management plan, we've got a massive mountain of work to do in the next 20-30 years as those 64,000 houses, just about all of them, come to the end of their life," he said.
McKenzie pointed out that many of the homes were imposing extra costs on already vulnerable tenants, many of whom were making daily decisions about whether or not to use heaters and heat pumps. The drift of populations to cities from rural areas and ageing populations were also a challenge for Housing New Zealand, forcing it change its stock towards smaller homes in the cities with fewer bedrooms than the usual stand-alone three bedroom home.
"We're looking at a variety of methods of updating our stock and replacing it. At its simplest, it's a retrofit programme we're looking at, and a rebuild around our existing stock," he said.
Last year Housing New Zealand built 870 homes and it expected to triple that annual build rate over the next three years, but McKenzie said this was largely replacing existing houses in the stock.
"That was about standing still," he said of the 870 built last year.
"The tripling over the next three years is primarily about standing still with our existing stock. That's a big mountain we've got in front of us of our existing stock coming to the end of its life being bought up to date," he said.
"Over those three years there's about 5,000 homes in there," McKenzie said, pointing to a slide projecting Housing New Zealand's build programme for 2017, 2018 and 2019. "We haven't put the numbers in because we still have to negotiate that with the Crown. That's NZ$2 billion of spend that we are looking to deliver on over the next three years."
McKenzie's comments suggest the Government may be lifting its ambitions, given in July Housing NZ signalled plans to build 4,000 houses over the next three years after the Government's post-Budget decision to forgo NZ$92 million of dividends in the face of growing public concern over homelessness in Auckland.
McKenzie said Housing New Zealand was also playing a role in helping the Government add housing supply to the market, by intensifying Housing New Zealand land with houses built on that land for resale to private buyers.
'Auckland land could handle 30,000 new homes'
He indicated Housing New Zealand land in Auckland could be used to add 30,000 homes to the housing supply as the Unitary Plan allowed more intensification.
"We've also been asked to look at availability and supply. We own a huge amount of land that tends to be under-utilised, so what can we get out of intensification? The Minister has already talked about the fact that there's now capacity for effectively another 30,000 homes on the land that we own in Auckland alone," he said.
"So there is a role that we have around improving and increasing the level of supply, and obviously affordability is a really important element to that," he said, pointing out household incomes in Auckland of around NZ$82,000 per year meant there were currently few homes that were affordable.
"If you do the maths and work out how much you can put into housing you get a very small number you can afford, even with today's interest rates to service on a mortgage," he said.
"We've said we're going to be part of the thinking and the action that the Government takes around affordable housing."