Bernard Hickey reviews the day's business news with Duncan Garner at RadioLive, Tuesday, October 18, 2016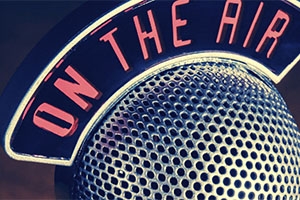 Bernard Hickey reviews the day's business news with Duncan Garner at RadioLive, Tuesday during drive-time, October 18, 2016.
You can hear their discussion here.
The stock market closed down sharply again. The NZX 50 was down 93 points or 1.3% at 6,973 at a three month low. The NZX 50 has now fallen almost 8% in six weeks on fears (and hopes) overseas that interest rates will rise. That makes New Zealand's relatively high dividend yielding stocks relatively less attractive as bond yields rise in Europe and the United States.
Inflation was just 0.2% in the September quarter, but that was a touch above market forecasts. The NZ dollar rose a bit and so did wholesale interest rates as financial markets debated whether the Reserve Bank will deliver a second rate cut early next year. The long-expected November 10 rate cut is still seen on track.
Housing costs were the main driver of what inflation there is there. Rents and house-building costs are rising from 3-7% in Auckland. There was also a surprise rise in prices of household contents such as appliances and furniture and homeware as the renovation and construction boom put pressure on prices. The sales at Mitre10 Mega and Bunnings Warehouse weren't as big in the September quarter. 
A boatload of 23,000 tonnes PKE is on its way back to Malaysia after the MV Molat has been sitting waiting at Tauranga for over five weeks waiting for approval. MPI decided the PKE, which was loaded at an unregistered facility in Malaysia, couldn't be treated here. Federated Farmers is happy. PKE is an increasingly controversial supplement for a dairy industry that is actually trying to wean itself off it and focus again on growing grass for less cost than revenues.
Fletcher Building has reiterated its profit growth forecasts and increased its plans to buy land and increase house building to 1,500 homes a year by 2017/18 from 300 in the last year.
---
This content was first released by RadioLive, and is here with permission.