Bernard Hickey reviews the day's business news with Duncan Garner at RadioLive, Tuesday, October 25, 2016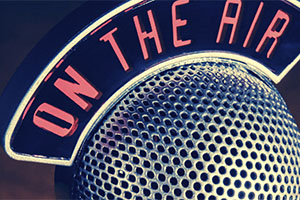 Bernard Hickey reviews the day's business news with Duncan Garner at RadioLive, Tuesday during drive-time, October 25, 2016.
You can hear their discussion here.
There's a lot of talk today about people leaving Auckland because of the crazy high house prices and rents. There's plenty of anecdotes, but I'm skeptical about the actual numbers. We have yet to see confirmation. Previous internal net migration figures show just a handful leave Auckland. The jobs and services are in Auckland. People who can't afford housing are just crowding in with each other.
Everyone in and around the stock market is talking about the spectacular collapse of Wynyard. The NZX-listed security software company called in the administrators today just over two years after a high-profile float of shares that were valued at over NZ$300 million soon after they listed. A group of investors has appointed Minter Ellison to pursue a class action alleging they were misled. The company raised NZ$172 million from investors through three share issues and now it's all gone. It was spun out of Christchurch's Jade Software and sold database software to crime-fighting agencies, governments and big companies to combat fraud, money laundering and cyber-crime. One of the reasons felt misled is the company never actually described it exactly what it did, saying it did not want to tip off the crims. 
The Reserve Bank has quietly and formally asked the Government for permission to add a Debt to Income Multiple control to its formal Macro Prudential tool kit, alongside the current Loan to Value Ratio restrictions. Bill English has responded to a request for information. The Reserve Bank looks set to wave this around next year if the Auckland housing market gets its mojo back after a two or three-month pause, which is what has happened with the previous two rounds of LVR restrictions. 
I love a good fossick through the Auckland Airport traffic figures. This month shows big increases from Korea and Japan, thanks in part to the very strong yen (ie weak NZ$ vs yen and plenty of new services). It's not all about China. 
The latest power company switching figures show 111,000 Kiwis switched providers in the last three months, with Mercury winning plenty with a new marketing/rebranding campaign and Flick and Electric Kiwi picking up plenty of new customers. Genesis and Contact were big losers.
---
This content was first released by RadioLive, and is here with permission.