John Key and Bill English say pre-election tax cut option still open despite Kaikoura rebuild costs; Key sees NZ$8-9 bln surpluses by 2019/20 so Kaikoura rebuild costs of NZ$2 bln 'not material'; HYEFU may be delayed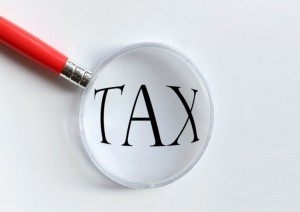 By Bernard Hickey
Prime Minister John Key and Finance Minister Bill English both say the option of tax cuts to be announced before the 2017 election remains on the table despite the extra cost of the Kaikoura rebuild.
Key told reporters in Lima the potential costs of rebuilding the road and rail connections to Kaikoura of NZ$2-3 billion were not material, given the Budget was forecast to be in surplus by NZ$8-9 billion by 2019/20.
He also talked for the first time about the potential for a package of spending on families in addition to, or instead of, tax cuts. Key and English suggested changes to policies that could deliver more disposable income to poorer families, other than through tax cuts. That could include changes to Working For Families payments or Accommodation Supplements.
The surplus number for 2019/20 cited by Key is different to the NZ$6.7 billion forecast by Treasury in May, suggesting he may have seen some early forecasts ahead of the Half Yearly Economic and Fiscal Update (HYEFU). Key told reporters the HYEFU may need to be delayed a week from December 8 to December 15 to include an update on the earthquake rebuild.
A Treasury spokesman said options for dates other than the scheduled December 8 date were being considered, but no decisions had been made.
"We're trying to plan over a three to five-year horizons, and we just don't have that feel for that yet, but I don't think the earthquakes as they currently stand will, over the medium term, stop us from wanting to do other things," Key said when asked about tax cuts.
"It's a factor (the quakes) that could have some impact on the decisions we make and we can't say that it wouldn't," he said.
He referred for the first time to a possible "tax or family package."
"We've identified from our own perspective if there was more money, where would be the kinds of areas we want to go, not what is the make up say, for instance, of a tax or family package, what is the make up of other expenditure we want," he said.
"But nor would it completely render us not to be a position to consider a range of things we would want to campaign on or carry out if we got a fourth term."
Key said the Government could lift incomes in a way outside of the usual wage growth.
"Tax is one vehicle for doing that, it's not always the most effective vehicle for doing that for particularly low income families," he said, adding that tax cuts would be effective for those on higher incomes, but was not as effective for those on lower incomes, and tax cuts that reached those on lower incomes were also more expensive.

"Over the fullness of time we'll have to see whether we've got much capacity to move," he said.

"Making sure they can keep a little more of what they earn or get a little bit more back through a variety of mechanisms is always something we can consider. It could be a mix, yes."

Key pointed to the Government's 2010 "tax switch" that included changes to Working for Families and a low Income rebate.

"In the end it's about equity for New Zealanders and about having a rise in their standard of living, and there's a number of ways you could deliver that."
ANZ Chief Economist Cameron Bagrie questioned whether the Government would now go ahead with tax cuts in a research note last week.
"Certainly the mooted tax cuts for 2017 look unlikely to be delivered and the Government will now have less headroom for a pre-election lolly scramble in the 2017 Budget," Bagrie said
English still confident
English told RNZ in an interview that the tax cuts were still under consideration and the earthquakes had not knocked the economy off its track of stronger-than-expected growth, which was boosting tax revenues and expected surpluses.
"They're still on the table. We've got a lot going on with the Government's finances. There's an economy that's growing a bit more strongly than we expected," he said, referring to last week's Fonterra' forecast upgrade.
"With the economy growing the way it is, the surpluses were rising, so if they come down a bit they'll still be there and will still be rising," he said.
English also talked about how the Government was looking at ways to deliver help on lower to middle income families, which suggests the Government may be looking at ways other than tax cuts to deliver higher incomes, given simple tax cuts deliver the most to those on the highest incomes.
"The pressures on low and middle income income households -- the rise of housing costs because of the cost of housing, and also the rise in rents has put a bit of a squeeze on those households," English said when asked why the Government was considering tax cuts.
"They would prefer relief if that's possible. We've yet to see whether that's possible," he said.
Accommodation Supplement increase?
There have been calls for increases in Accommodation Supplements in recent months, given they have not been adjusted in over a decade. Social Housing Minister Paula Bennett and Key said in early October they were open to reconsidering the Supplements levels.
Asked if the quakes would hit the economy, English said: "In the context of the broader economy, it's not going to knock it off its path, which is fairly robust growing economy. Tourism is growing well. Construction and infrastructure. Which are going to create some real pressures with the earthquake rebuild on the construction sector."
"The outlook is pretty positive. This won't knock us off the track. We've got choices that other countries don't have. That's positive."
'Talk of tax cuts just plain crazy'
Labour Leader Andrew Little said the talk about tax cuts was "just plain crazy" when New Zealand still had NZ$63 billion of debt and Superannuatiokn payments were rising by NZ$1 billion a year John Key's talk of tax cuts when the Government has $63 billion of debt, superannuation costs are rising by $1 billion a year.
"Kaikoura's rebuild alone will cost billions and put pressure on the Government's books so for Key to now say there's still room for tax cuts just shows just how out of touch he is," Little said.
"New Zealand weathered the GFC and Canterbury earthquakes because the previous Labour-led Government resisted National's calls for tax cuts, paid off debt and put the Government's finances on a sound footing so it could withstand shocks," he said.
"Now is the time to be talking about staffing Geonet 24/7 and a national tsunami warning system and not talking about cutting taxes. The Government is failing to show how it can help Kiwi's into their first home and failing to provide hope to the many workers on low wages who are missing out on the gains of economic growth."
(Updated with reaction from Andrew Little)