Finance Minister says Government remains 'committed to reducing the tax burden'; talks of tolling Auckland roads; rules out regional fuel tax; says the age of eligibility for Super doesn't need to be raised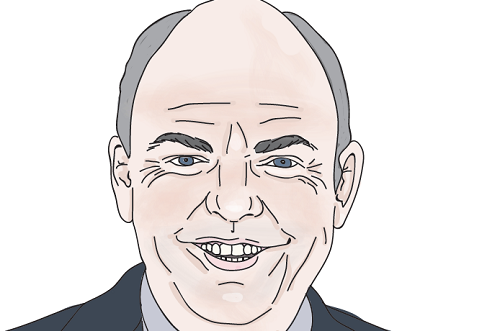 By David Hargeaves and Jenée Tibshraeny
Finance Minister Steven Joyce is keeping the door open to possible tax cuts, confirming in his first major speech as Finance Minister that tax is one of four key areas of consideration in his first Budget to be delivered on May 25.
However, on tax, he has ruled out applying a regional fuel tax in Auckland - something that has already disappointed the Auckland Mayor Phil Goff.
"...We remain committed to reducing the tax burden and in particular the impact of marginal tax rates on lower and middle income earners, when we have the room to do so," Joyce said in a speech to Massey University and the Auckland Chamber of Commerce."
Noting the cost of the Kaikoura earthquakes, he said it was too early to tell whether tax cuts would be delivered in this Budget.
"It is very important to remember that the money the Government spends comes from hard working Kiwi families."
Joyce said the other three areas of consideration for the Budget were:
First, delivering better public services for a growing country – providing all New Zealanders with the opportunity to lead successful independent lives.
Second, building the infrastructure we need in growing a modern economy.
Third, "we need to keep paying down debt as a percentage of GDP. We've set a target of reducing net debt to around 20 per cent of GDP by 2020. That's to make sure that we can manage any shocks that may come along in the future".
Joyce commented on the strength of the Government's financial position.
He said surpluses were predicted to rise to $5.4 billion by 2018/19 and, "provided they come to pass, that provides options for us as a country".
"It's important though, that those options are considered carefully. As Finance Minister, I believe it is very important to focus on achieving value for taxpayers' money in every investment we make on their behalf."
Auckland roads
Joyce had plenty to say about Auckland's infrastructure growing pains, but in so doing has immediately put himself at odds with Auckland's new Mayor and former Labour Cabinet Minister Goff.
"So beyond the current building programme we are going to have to look at demand management to reduce the reliance on the road corridors, in favour of better use of buses, trains and ferries," Joyce said.
He said the Government was developing a work programme to look at 'demand management' tools' including electronic road tolling in the medium to long term, or with the next five to 10 years.
"But to be clear, we see this as a way to make the roading system work better – and not as a revenue raising exercise."
Joyce said he would expect that any "road pricing initiative" on existing motorways and highways would be as a replacement for petrol taxes and road user charges not in addition to them.
Asked in a media briefing to expand on this, he said, "All the design features are yet to be discussed."
Joyce said the Government wasn't considering electronic tolling on existing roads in other parts of the country with traffic problems at this stage.
"And second, I stress that we are not interested in introducing a regional fuel tax – Simon Bridges and I have reiterated to Auckland Council this morning that we do not see regional fuel taxes as part of the Government's mix for transport in Auckland because they are administratively difficult, prone to leakage and cost-spreading, and blur the accountabilities between central and local government.
"But we are keen to have a more detailed discussion about demand management tools, and explore further options for longer term funding for new infrastructure, including the use of private finance for certain projects, such as Penlink for example."
Mayor 'disappointed'
Goff expressed disappointment at the Government's decision "despite Auckland's worsening traffic congestion".
"While the Government has the power to rule out a fuel tax, it has a duty to the people of Auckland to come back to Council with alternative solutions.  Aucklanders are fed up with sitting in their cars on the motorway for hours at a time.  It's lost time for them and lost productivity for the city," Goff said.
"People want the Government to work with Council to find an agreed solution.  In my view a regional fuel tax is a fair, effective and efficient way of helping close the current $400m a year gap in transport funding."
The Mayor said that putting the burden of resolving the transport funding deficit onto ratepayers would result in a rates increase of about 16% next year.
"I don't intend to do that. Ratepayers have been shouldering the burden for too long.  We must find new revenue streams to fund our much-needed housing and transport infrastructure rather than continuing to load the cost of growth on ratepayers.
"The Auckland Transport Alignment Project was a good start in getting the city and Government working together. However it doesn't go far enough in solving Auckland's congestion and already faces a funding gap of $4 billion over 10 years. We need a solution now and can't afford to wait another 4-6 years to deal with this problem.
"I'm committed to working with the Government to develop new transport funding measures. If they remain adamantly opposed to a regional fuel tax, they need to urgently come up with another workable and sustainable solution," he said.
'Good progress on housing'
Moving on to other matters in his speech, Joyce said the Government was "now making good progress" on housing supply.
"In both Auckland and across New Zealand we are in our biggest ever construction boom, and housing growth is a very big part of that story.
However Joyce reiterated earlier comments that local councils weren't making the most of the $1 billion the Government has committed to its Housing Infrastructure Fund.
"Eligible councils have so far given us indicative proposals for use of the fund amounting to $1.79 billion for infrastructure. Depending on which final proposals are supported, the Fund could potentially support about 50,000 new dwellings.
"At this stage however only a small number of the 17 proposals received through the expressions of interest phase would result in projects being advanced earlier than previously planned by the councils.
"We want to see more ambitious projects that will have a more positive impact on housing supply over the next five years."
Joyce said a number of the applications received wouldn't deliver "enough bang for our buck".
"We want to bring stuff forward."
No change to NZ Super
Joyce also confirmed the Government hasn't changed its stance on keeping the age of eligibility for New Zealand Superannuation at 65.
"We said we'd have another look at it. We're not anticipating great changes, so if you're really bullish on it, you'll be disappointed… But certainly, Prime Minister English has not given the same commitment that John Key did [that he would resign if the age was raised].
"We're certainly prepared to have a look at it at the margins."
Joyce said the cost of Super as a portion of GDP isn't as high as it was projected to be 15 years ago, because the economy has grown more than expected and the participation rate in the workforce - particularly among those over 65 - is greater than expected.
Furthermore: "The current long term fiscal projection is that New Zealand's cost of Super in 2060 will still be a smaller proportion of our economy than it is on average for OECD countries today."
Joyce said the bigger challenge we face as our population ages is rising healthcare costs.