A review of things you need to know before you go home on Friday; PMI rebounds; consumer confidence eases but still positive; Fletcher building review construction business and earnings forecast; Saudi king makes deals in China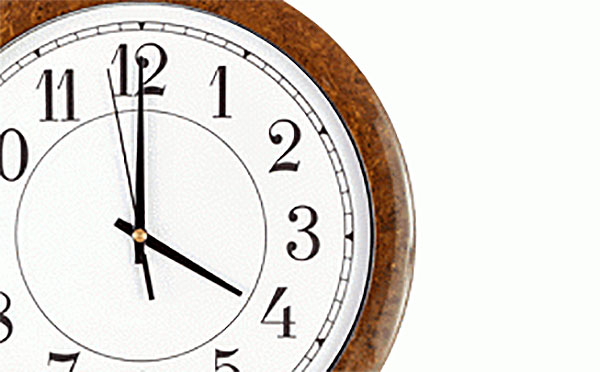 Here are the key things you need to know before you leave work today.
MORTGAGE RATE CHANGES
No changes to report today.
DEPOSIT RATE CHANGES
TSB Bank had reduced their two year term deposit rate from 4.00% to 3.90%, but have since increased it back to 4.00%.
PMI REBOUNDS
The February Performance of Manufacturing Index (PMI) released by BusinessNZ this morning showed a positive activity increase, primarily led by production, new orders and finished stocks components of the index. The seasonally adjusted index level was 55.2 compared to 52.2 in January. After four months of decline, this has been the first increase since September 2016 and takes the reading back to levels similar to October 2016. While this is a strong headline number, there is still some patchiness in the regional and industry details that may be of concern.
CONSUMER CONFIDENCE EASES
The latest ANZ Consumer Confidence survey eased from 127.4 to 125.2 in March. While slightly lower, the number is still above the long term average of 118 and signals good economic momentum. Consumers continue to be optimistic about both current and future conditions. A net 13% of survey respondents believe that they are financially better off than a year ago and a net 32% believed that in twelve months from now their family will be in a better condition than it is today. However, the respondents are not as optimistic about the economy as a whole, with a net 21% believing that it will be in better shape in twelve months time and a net 22% believing the economy will be in better shape in five years.
DAIRY PRICE UPDATE
The latest price data from the USDA released this morning showed that while spot prices for Oceania whole and skim milk powders have weakened significantly over the last two weeks, following the pricing trend seen at the latest GDT event. However, the decrease has been slightly less than the drop in the GDT price index last week.
FLETCHER TRADING HALT
Fletcher Building has requested a trading halt on its shares listed on the ASX and NZX from 10:06 am this morning. The halt will be in place until Monday morning, pending review of its Construction division and the assessment of any impact on previously released earnings guidance. An updated earnings guidance is expected prior to the NZX and ASX exchanges opening on Monday.
SAUDI KING IN CHINA
Following his visit to Indonesia, where he gifted officials items worth over US$ 370,000, Saudi king Salman Abdulaziz Al Saud is now in China, where he has negotiated new deals worth US$ 65 bln, involving sectors from energy and manufacturing to theme parks. Saudi officials are also in talks with state owned Chinese companies and investment funds to invest in the IPO of Saudi Amarco, Saudi Arabia's national petroleum and natural gas company, which may be valued between $1 tln to $1.5 tln.
WHOLESALE RATES RISE
Local rates were up today and the curve steepened, reversing about half of the losses seen yesterday, especially at the long end of the curve. The two year rate is up +2 bps, the five year up +4 bps and the ten year up +5 bps. This rise is similar to the rates recovery in the US market from the fall triggered by the Fed statement. The US 10yr yield is back up to 2.54% from around 2.49% this time yesterday. The 90 day bank bill was down 1 bps to 1.96%.
NZ DOLLAR UP SLIGHTLY
The NZD fell about -50 points overnight, from 70.2 USc at the time of yesterday's report to start the day at 69.7 USc. It held on to those levels till about lunch time today and has since rallied 69.9 USc to recover some losses. While we also recovered some overnight losses against the AUD, the NZD has continued to drop against the EUR today. On the cross rates we are at 91.0 AUc and 64.9 euro cents. The TWI-5 is now at 75.0.
You can now see an animation of this chart. Click on it, or click here.