An Immigration NZ sample of 600 live Skilled Migrant Category applications in March shows 57% were for jobs offering less than the new median wage threshold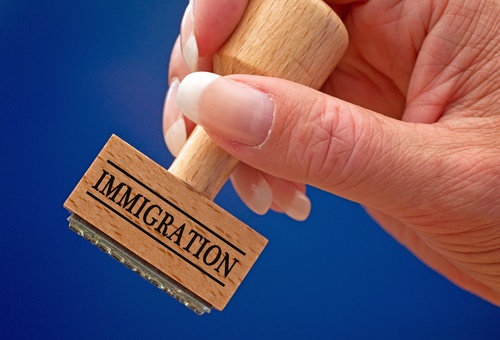 A majority of applicants for New Zealand's Skilled Migrant Category (SMC) visa were set to take on jobs offering less than the government's new $48,859 wage threshold, according to an Immigration NZ snapshot of live applications last month.
An Immigration NZ spokesman told Interest.co.nz that the department undertook a random sample of more than 600 live SMC applications on 1 March. All applicants were claiming for employment at skill levels 1, 2 or 3 under New Zealand and Australian classifications (ANZSCO).
Of the sample, 57.5% were for roles offering less than the new threshold of New Zealand's median wage, the spokesman said. That meant 42.5% were for roles with wages above $48,859. Meanwhile, 14% earned above $75,000. The results were given a margin of error of plus or minus 5%, the spokesman said.
The top occupational groupings for the whole sample were: Registered nurses, chefs, retail managers, café/restaurant managers, ICT professionals, and ICT support staff. You can see all roles classed at ANZSCO levels 1, 2 and 3 here (first spreadsheet, fifth table).
The Government on Wednesday announced changes to the Skilled Migrant Category visa, alongside changes to how long temporary visa holders could remain in the country and a residency path for certain temporary workers in the South Island.
The SMC changes – from mid-August this year – mean applicants for jobs at skill levels ANZSCO 1, 2 or 3 will only be awarded points for employment under the SMC's points-based assessment system if the wage offered is above the median threshold.
Changes also include that SMC applicants for roles not in the top three ANZSCO levels will be considered if their offered job pays a wage above $73,299 per year. "Bonus points" will be awarded for roles at or above $97,718 per year.
However, the details, for example on just how many extra points will be awarded, are thin on the ground. The Government has only said more detailed information would be made available in June 2017.
Political room as Labour gears up on immigration policy
The decision to not include the full details this week gives the National Party extra room politically to tighten or loosen the proposed changes, in particular given that the Labour Party is yet to announce its own immigration policy.
As reported by Interest.co.nz on Wednesday, Labour is understood to be taking a closer look at the path foreign students in New Zealand must take towards residency once they have finished their studies here.
This is based on Ministry of Business, Innovation & Employment documents from last year released under the Official Information Act showing migrants transitioning from work and student visas to the SMC category consistently have lower wages than other SMC migrants who were not in the country previously on other visas.
Government changes this week did tweak some educational requirements. Available points – again not yet detailed – will increase for SMC applicants with Master's degrees and Doctorates. An SMC applicant's partner's qualifications will be taken into account for points if they have a recognised Bachelor's level degree or higher, or a recognised post-graduate qualification.
Immigration Minister Michael Woodhouse on Thursday told Radio NZ that the qualification changes "may result in a small reduction in the number of people seeking an international education here, although it's possible they'll transfer to higher grade courses."
Labour to cut immigration 'by tens of thousands'
Meanwhile, the politics of the debate was at the forefront again on Thursday, with Labour Party Leader Andrew Little saying Labour would look to cut annual net migration numbers, currently above 70,000, by the "tens of thousands" by way of changes to New Zealand's working visa scheme.
Woodhouse warned that setting arbitrary limits on the number of people coming in would be a "quite different conversation" to the one National is holding now. While the changes announced this week "will probably result in a reduction in the net migration numbers," he would not put a number on this, going as far as to say he had not been provided estimated figures of what impact the changes might have.