Govt announces skilled migrant median pay requirement to sit alongside qualification and occupation requirements; Proposes tweaks to temporary migration settings and South Island residency path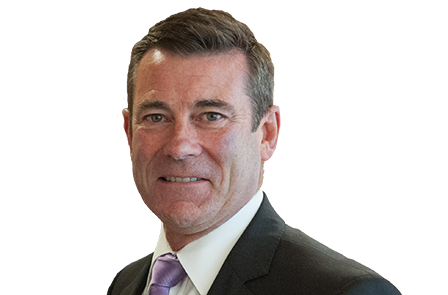 New Zealand's immigration settings will be changed to include certain pay requirements for those seeking permanent residence under the skilled migrant category and for people in unskilled but "well paid" work, the government has announced.
Immigration Minister Michael Woodhouse has also proposed changes to temporary migration settings, including a three-year limit to be followed by a minimum stand-down period before a person can apply for another lower-skilled Essential Skills visa. He also announced that some South Island temporary migrants will be given the opportunity to apply for residence.
Following indications from Prime Minister Bill English that changes were coming, Woodhouse made the announcements in a speech in Queenstown on Wednesday. It follows an increasing level of political debate around New Zealand's immigration settings, with annual net inflows hitting record levels above 70,000 in recent months. Read an overview of Labour's stance, and comments from New Zealand First, further below.
Changes announced by Woodhouse also included making more points available for skilled work experience and some recognised post-graduate qualifications. Points for age will also increase for applicants aged 30-39 years old.
The changes will come into force from mid-August 2017. Read Immigration NZ's more detailed question and answer sheets on the announcements and proposals here.
Read the changes to permanent and temporary immigration settings announced by Woodhouse below:
Changes to permanent immigration settings include introducing two remuneration thresholds for applicants applying for residence under the Skilled Migrant Category (SMC), which will complement the current qualifications and occupation framework.

"One remuneration threshold will be set at the New Zealand median income of $48,859 a year for jobs that are currently considered skilled. The other threshold will be set at 1.5 times the New Zealand median income of $73,299 a year for jobs that are not currently considered skilled but are well paid," Mr Woodhouse says.

"The SMC points table, under which individuals claim points towards their residence application, will also be realigned to put more emphasis on characteristics associated with better outcomes for migrants.

"Collectively these changes will improve the skill composition of the SMC and ensure we are attracting migrants who bring the most economic benefits to New Zealand."

The Government is also proposing a number of changes to temporary migration settings to manage the number and settlement expectations of new migrants coming to New Zealand on Essential Skills work visas.

The changes include:

The introduction of remuneration bands to determine the skill level of an Essential Skills visa holder, which would align with the remuneration thresholds being introduced for Skilled Migrant Category applicants
The introduction of a maximum duration of three years for lower-skilled and lower-paid Essential Skills visa holders, after which a minimum stand down period will apply before they are eligible for another lower-skilled temporary work visa.
Aligning the ability of Essential Skills visa holders to bring their children and partners to New Zealand with the new skill levels.
Exploring which occupations have a seasonal nature and ensuring that the length of the visa aligns with peak labour demand.

"I want to make it clear that where there are genuine labour or skills shortages, employers will be able to continue to use migrant labour to fill those jobs," Mr Woodhouse says.

"However, the Government has a Kiwis first approach to immigration and these changes are designed to strike the right balance between reinforcing the temporary nature of Essential Skills work visas and encouraging employers to take on more Kiwis and invest in the training to upskill them.

"We have always said that we constantly review our immigration policies to ensure they are fit for purpose and today's announcement is another example of this Government's responsible, pragmatic approach to managing immigration."

Public consultation on the changes to temporary migration settings closes on 21 May, with implementation planned for later this year.

For more information visit:

www.immigration.govt.nz/about-us/media-centre/news-notifications/skilled-migrant-category-changes

www.immigration.govt.nz/about-us/media-centre/news-notifications/review-temporary-migrant-work-settings.
Some South Island temporary migrants will also be given the opportunity to apply for residence under changes announced by Woodhouse:
"There has been a significant growth in the number of lower-skilled temporary migrants in the South Island who help fill genuine labour shortages and have become well-settled here," Mr Woodhouse says.

"However, due to current temporary migration settings, many of these lower-skilled temporary migrants have no pathway to residence.

"Today's announcement delivers on our 2015 commitment to provide that group of migrants in the South Island with a pathway to residence.

"The policy will allow eligible migrants to be granted an initial Work to Residence temporary visa, which would make them eligible for residence in two more years provided they stay in the same industry and region.

"Many of these migrants are already well settled in New Zealand and make a valuable contribution to their communities. The requirement to remain in the same region for a further two years after being granted residence ensures that commitment to the region continues.

"It will also enable employers to retain an experienced workforce that has helped meet genuine regional labour market needs.

"My National colleagues in the South Island have advocated strongly on behalf their constituents throughout the development of this policy, so I'm pleased the Government has been able to deliver on our commitment to enable this cohort of migrant workers to remain in their communities."

To be eligible, temporary visa holders must:

Currently be on an Essential Skills visa for a job in the South Island and have been on one in the South Island for five years or more.
Be 55 years old or younger
Hold current employment that is full-time and meets market rates and their employers would need to have no significant adverse record with the Labour Inspectorate or INZ.
Meet standard residence health and character requirements.

For more information, visit www.immigration.govt.nz/about-us/media-centre/news-notifications/south-island-pathway.
Labour looking at student vs skilled worker points gap
Labour Party leader Andrew Little said earlier on Wednesday morning that better management of how work visas were awarded was required. Of the 42,000 issued over the past year, a lot were for occupations that could be done by locals, he said.
"We've just got to accept the fact that at the moment, with so many migrants setting in Auckland, Auckland is absolutely packed to the gunwales now, absolutely chocka. The price we pay for that is congestion, it's overcrowded schools, public services that can't do the job anymore," he said on TV1.
About 130,000-140,000 migrants had settled in Auckland over the past few years, Little said. "It is putting too big a strain on the city."
"No question about it – we have to cut back. If only to say that we can have a bit of a breather and catch up, build more houses, sort out and making sure the schools aren't overcrowded, sort out our transport so that we're not having the sort of congestion that we have in our biggest city."
Labour is yet to release a detailed immigration policy. However, it is understood to be researching changes to the skilled migrant points system among other policy changes.
In particular, Labour is said to be looking at the dichotomy between how former student migrants who find a job in New Zealand after completing their study may have an easier path to meeting points requirements to stay because they studied in New Zealand, than a more highly skilled person applying from overseas with a job offer in an area of absolute skills shortage.
Labour has increasing concern about an increase in the level of migrants – including permanent visa holders – employed in low-skilled occupations, with trends raising issues about the quality levels of inward migration.
Its immigration spokesman Iain Lees-Galloway has pointed to MBIE documents released under the Official Information Act showing the Ministry has noted that temporary migration is increasingly becoming a permanent feature of New Zealand's workforce, with certain sectors increasingly relying on a 'permanent pool' of temporary migrant labour.
Labour is also said to be concerned that skilled migrant wages have been falling and that they are effectively undercutting wages in some industries, based on OIA releases from MBIE.
NZF: 'Reduce net immigration to 10,000 per year & make them work in the regions'
Meanwhile, New Zealand First leader Winston Peters said immigration numbers needed to be reduced to near 10,000 net per year. Many skilled workers should be bonded to work in the regions for five years before they could relocate to cities such as Auckland, he said.
"They are fiddling with the issue while the plain fact is foreign workers will still be able to come here when employers claim they can't get Kiwis," Peters said.
"We have 139,000 Kiwis out of work and many of them are desperate to get a job. Statistics show in the February 2017 year we had a record 128,800 migrant arrivals and in the same period 71,300 more migrants arrived in New Zealand than left."