Labour promises to reduce unemployment to 4% within first term of leading government; Robertson takes swipe at those discussing race in immigration debate, says inflows need managing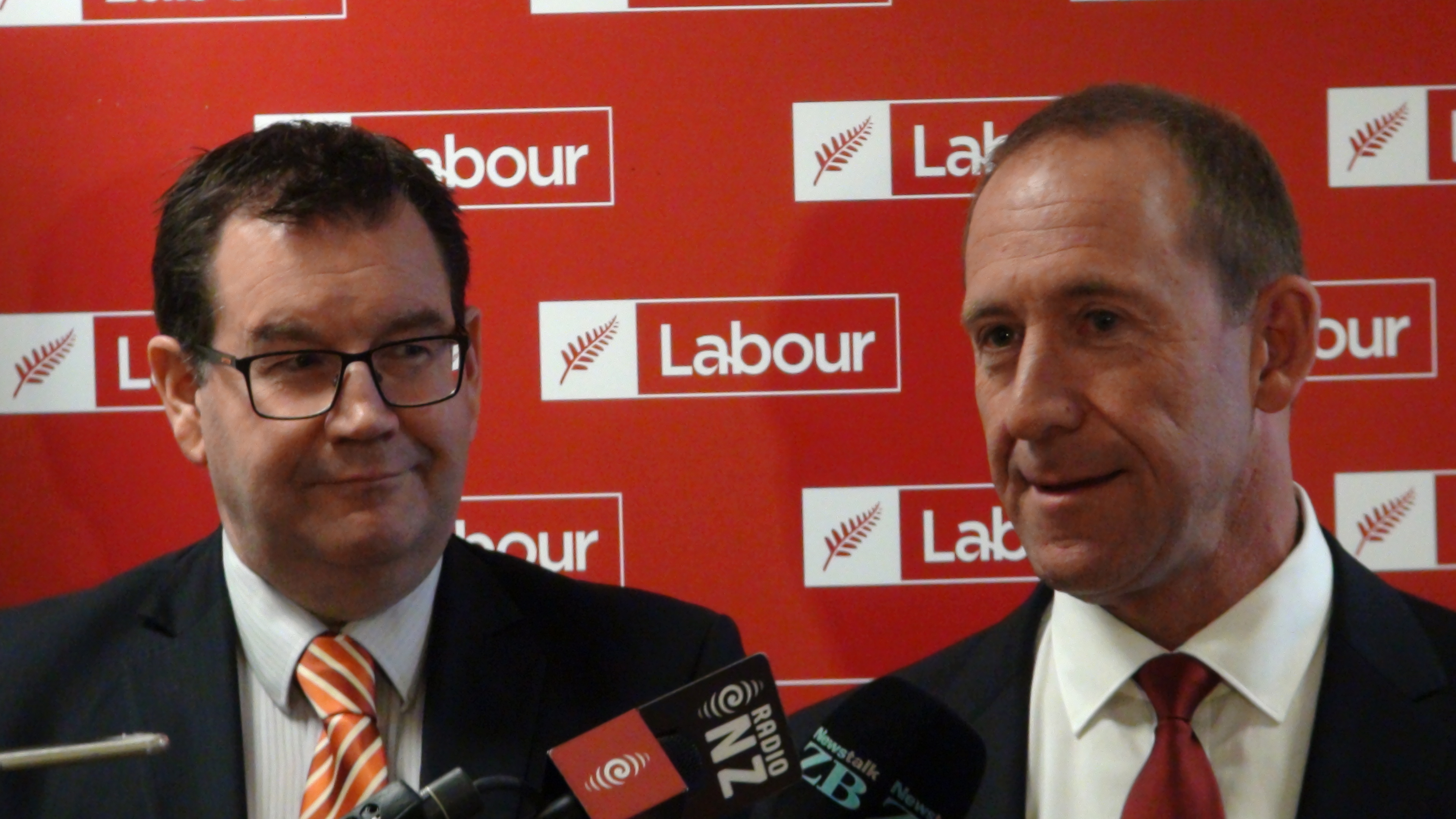 The Labour Party has promised to reduce the unemployment rate to 4% by the end of its first term if leading a government after New Zealand's 23 September general election.
Finance spokesperson Grant Robertson addressed delegates at the party congress Saturday in Wellington, laying out a blueprint for his priorities as Finance Minister. Among topics including employment, monetary policy and regional growth, Robertson also discussed immigration, saying those talking about race rather than policy were doing so against New Zealand values.
Robertson's speech was ahead of deputy leader Jacinda Ardern addressing the conference later Saturday. On Sunday, leader Andrew Little is set to outline further measures of Labour's housing policy, including more detail on how a Labour-led government would tackle negative gearing.
On tax, Robertson reiterated Labour would ask a new tax working group to look into ways to ensure income, assets and wealth would be taxed fairly.
Unemployment to 4%
"As Minister of Finance I will re-assert Labour's historic mission of full employment. In the first term of government we will lower unemployment to 4%," Robertson told party delegates.
He later added that, "the Labour Party believes in full employment - anyone who can work should be able to work. And we want all parts of the economic apparatus working towards that goal. That is why we will expand the objectives of the Reserve Bank to include not just controlling inflation, but also maximising employment."
New Zealand's current unemployment rate is 4.9%. The Reserve Bank of New Zealand last week forecast it would drop to as low as 4.4% in the March 2019 quarter.
Labour has said it would give the Reserve Bank a dual monetary policy mandate, adding maximum employment to its existing price stability goals. Robertson has said the government would not indicate to the Bank which mandate to favour if the two happened to conflict. However, he has also already said that Labour would keep the current medium term 1-3% CPI inflation target band.
There have also been questions surrounding how the Reserve Bank would be assesed as having met its 'maximum employment' goal. Robertson has already said Labour would not set a specific numerical target for the employment or unemployment rates for the bank to hit. The question now is whether his comments on Saturday have effectively introduced a pass/fail measure of 4% unemployment by the third quarter of 2020.
In his speech, Robertson also said Labour will also aim to reduce the number of 90,000 15-24 year olds not in education, employment or training (NEETs). He referenced Labour's policies for three-years free post-school training and education, its Ready to Work proposal, a boost to apprenticeships and an overhaul of careers guidance.
New Zealand has the fourth lowest productivity in the world, Robertson said. Labour would be an "an active partner in the economy," as it sought to aid business investment, lift skills levels and invest in R&D. "Not telling people what to do, but supporting them to do it. Working with iwi, local government businesses, entrepreneurs, and workers to sustainably grow our economy."
He noted regional growth proposals such as Andrew Little's backing of wood processing plant in Gisbourne and a digital excellence centre in Dunedin. Labour would commit $200m to growing high value jobs in the regions, he said.
Immigration needs to be managed, but talk about policy, not race
Meanwhile, Robertson touched on immigration. His comments included what appear to be a swipe at New Zealand First leader Winston Peters, who in recent weeks has said that immigration is about race, ethnicity and country of origin.
"Every country in the world manages the flow of people coming through its borders and needs to make changes to those rules from time to time," Robertson said. "We need to manage that carefully at the moment while we build our infrastructure back up."
"But let me be very clear. This is a debate about policy. It is not a debate about immigrants. And anyone who makes it about immigrants, or indeed about their race must be called out for what they are doing as being wrong and against the values of Labour and of New Zealanders," he said.
"Immigration has been and will continue to be an important part of adding to our skill base and to the rich cultural diversity that we have. If we manage it well it will improve all of our lives, and that is what we will do."
Collective bargaining, Budget responsibility
Elsewhere in the speech, Robertson said, "the ability to give everyone a fair share in prosperity also has to be underpinned by giving workers a fair go at work."
"If we are to build wealth from the ground up then re-establishing the rights to collectively bargain is absolutely critical. Of course we have to lift the minimum wage, of course the government can pay the workers it employs a living wage - but in the end if we are to lift wages across the board we need a fairer and better balance in workplace relations."
He paid homage to previous Labour Finance Minister Michael Cullen, saying the previous Labour government "ran surpluses, paid down debt, carefully managed government spending - and delivered the second lowest unemployment rate in the OECD and programmes like 20 hours free early childhood education, Working for Families, Kiwisaver, Interest Free Student Loans and more."
"What Michael and Helen and the last Labour government showed was that you can be disciplined and responsible with the government's finances and still make massive social progress," Robertson said.
"We have done it before and we can do it again. The Budget Responsibility Rules that we agreed with the Green Party give New Zealanders confidence that we will carefully manage our debt, run genuinely sustainable surpluses, invest in the long term, and undertake bold reform."
Tax income, assets and wealth fairly
On tax, Robertson reiterated that a "fresh approach" was required with a "more balanced and fairer tax system."
"That is why we are establishing a tax working group in government. It will not be the random and unfocused undertaking we saw from National. It will have a mandate. A mandate to develop a system that has the values of simplicity, fairness and collectability," he said.
"A system where multinationals pay their fair share, where income, assets and wealth are all treated fairly, and where the new and different world of work is recognised."
Labour had already made some decisions that gave a clear indication of its thinking.
"We are cracking down on tax loopholes for property speculators, including through taxing anyone who flips an investment property within five years. We are also saying that with the changing technology it will be possible to more accurately assess your tax obligations - and therefore we can get rid of secondary tax," Robertson said.