Aussie wage growth stagnated at a record low last quarter. This matters for New Zealand (read Auckland) housing, migration and infrastructure pressures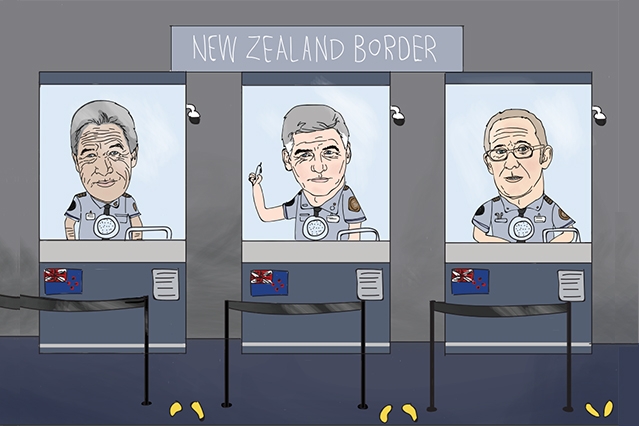 By Alex Tarrant
Net migration and Auckland's housing and infrastructure pressures aren't getting any help from one of their key drivers.
Australian wage growth remained stagnant at a record low during the March quarter, with economists warning that it, along with high 'underemployment' levels in the Lucky Country, will mean paltry pay rises over there for some time to come.
Back in February, Interest.co.nz drew readers' attention to the link between the Australian labour market and pressures here in an article entitled 'Auckland's housing market is not going to be getting any help from Australia's flat-lining labour market any time soon as net migration levels to NZ look set to stay high'.
The Reserve Bank of New Zealand openly admits that it struggles to forecast net migration inflows more so than its other projections.
But it does have confidence on one thing. There is a strong correlation between the relative state of the Australian and NZ labour markets and unemployment and wage pressures here.
A weak Aussie labour market indicates more Kiwis will return from Australia (mining sector and WA wages both fell in March), fewer will leave to go over there, and other migrants are more likely to look to New Zealand than Australia.
This means those high net migration numbers aren't going to go away any time soon.
Here's Capital Economics' take on the Australian figures today:
The 0.5% q/q rise in the wage price index (consensus +0.5%) left the annual growth rate at the record low of 1.9% reached late last year. Private wage growth stayed at its record low of 1.8%, while public wage growth rose from 2.3% to 2.4%. The RBA is hoping that wage growth will be driven higher by the improvement in the mining sector and rises in commodity prices. But wage growth in Western Australia fell from 1.4% to 1.2% and in the mining sector it slipped from 1.4% to 0.6%. The problem is that the high underemployment rate means businesses can get away with paltry pay rises as they know someone else is willing to do their job. With consumer prices having risen by 2.1%, real wages have declined by 0.3% in the past year. Wage growth may edge up later this year as the labour market improves a touch, but it probably won't be higher than inflation for another few quarters.

Overall, subdued wage growth supports our view that underlying inflation will remain below the 2-3% target for a year or two yet and the squeeze on real wages suggests that the slowdown in consumption growth is just getting going.