Andrew Little casts doubt on 2015 immigration change that awarded bonus points to immigrants who went to regions; Cites anecdotal evidence that many move to Auckland after a year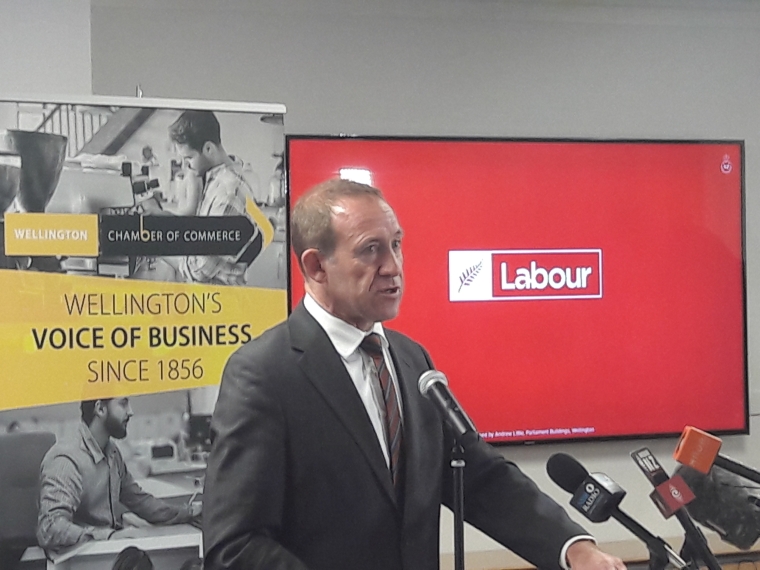 Labour has indicated it could scrap the government's 2015 immigration tweak that awards foreign migrants application 'bonus points' if they promise to live in the regions for a year.
Instead, Labour would look to manage overall inflows while trying to create work opportunities outside Auckland that would attract and retain migrants through regional growth initiatives.
The party's Election 2017 immigration policy is due in a few weeks. Leader Andrew Little has already talked about a desire to reduce Statistics NZ's annual net permanent and long-term migration numbers by the "tens of thousands" by placing restrictions on student and work visas.
Little on Thursday cited "anecdotal" evidence that migrants who went to the regions for a year under the 2015 policy were likely to move to Auckland once that time was up. "I am reliably informed that has happened," he said.
Little told a Wellington Chamber of Commerce breakfast Thursday morning that the law change might even have gone against New Zealand's international obligations to allow freedom of movement.
He expanded on his comments to media afterwards: "The problem with a points system that says, 'you go to a region for a year and then you're free to do [what you want]'…we can't imprison people in different parts of New Zealand," Little said.
The changes had not reduced migration pressures on New Zealand's largest cities "at a time when you have a chronic housing shortage, and real pressure on public services and on infrastructure."
"Trying to put on more restrictions to manacle people to different parts of New Zealand is almost certainly in breach of international obligations we have to maintain freedom of movement," Little said.
"As part of reviewing immigration, and better managing it, we'll have a look at all of that sort of stuff. What I'm saying is, that there's evidence that suggests that a points system that encourages you to go to a different part of New Zealand for a year, is not necessarily helping," he said.
"To genuinely encourage new arrivals to go to different parts of New Zealand, you need the right opportunities in different parts of New Zealand. That's what keeps people there, rather than just for a year before they drift back to Auckland."