Andrew Little says he's happy when Winston Peters agrees with Labour policy (tourist GST for the regions); Not so keen on those more costly ideas, though (multi-billion student debt write-off)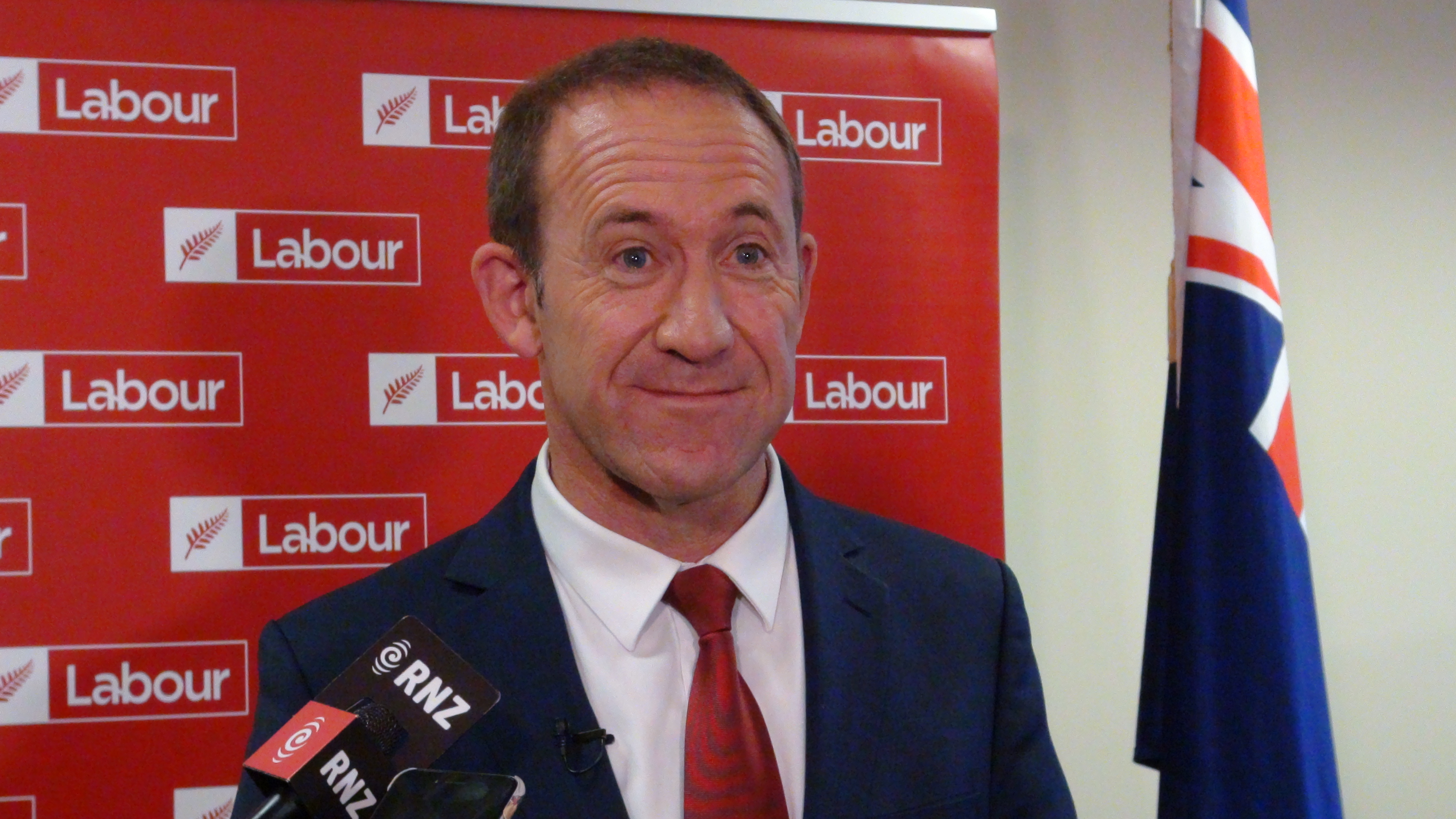 By Alex Tarrant
It will be one of the more regular questions lobbed at Andrew Little between now and the election: "What do you think about Winston Peters' stance on [insert NZ First policy here]?"
And the Labour Party leader already appears to have worked out two standard responses.
'Does it line up with existing Labour policy and/or looks like it won't cost much? Sure we'll take a look at it. Why not. It's good that we're in agreement.'
Or: 'Is it likely to cost a few billion dollars when we don't know where the money will come from? Sorry guys, we've just signed up to these Budget Responsibility Rules. Maybe next time.'
Parliament's media pack lobbed two such policies at Little Tuesday morning.
The first was a comment over the weekend by Peters that he favours Local Government New Zealand's call for GST captured from tourists to be siphoned off and given back to local authorities of regions where initial spending took place. LGNZ reckons this would be a pool of $1.6bn nationwide.
Little opted for the first standard response. In fact, the policy option was something he had started talking about two years ago.
"It's not a new idea. It's been around for a while and I've certainly indicated it is an idea well worth looking at, certainly for local authorities doing economic development stuff with a clear plan for that," he said.
"[If] it's attracting new business investment, new people, then let's look at a way that we can do some sort of revenue sharing. That's an issue that Grant Robertson and I have been discussing for some time."
I had earlier asked Revenue Minister Judith Collins what her thoughts were on the proposal. Was it doable? Could IRD handle the workload?
"Pretty difficult to do, actually," she replied. "As soon as you add complication, it actually puts up the cost of administration and unfortunately that means there's less money coming into the pool. It would make it a pretty difficult thing, particularly as so many of our businesses work right across provincial lines. And guess what, there's no actual provincial lines."
I put that to Little. His response:
"We've just spent, or we've not yet completed spending, $1.5bn for IRD for their amazing whiz-bang new computer system. So, I'd be surprised if we can't actually track sources of revenue very easily. I think it's an idea well worth exploring and the mechanics of it we can deal with down the track," the Labour leader said.
And with an eye on the election, does he welcome Winston Peters talking about policy that is compatible with the Labour's Party's stance?
"It's always welcoming when Winston Peters talks about matters that Labour has committed itself to, for sure."
That was the easy one. Then came questions on what he thought about the potential $4.5bn price tag of Peters' policy to write-off student debt for people who opt to stay in New Zealand post-study for the same amount of time it takes to gain their qualification.
Little said he hadn't seen the detail of that particular New Zealand First policy. Labour itself had a three-years free post-secondary school education package that it would look to phase in over a period of time, he noted.
"That's based on revenue that the government is generating right now. We know those projections are changing, so these things can always be kept under review."
However, the NZF idea "sounds like a big dollop of money. In the end, we have made a commitment under our Budget Responsibility Rules…that we're going to make sure we are fiscally responsible. We're not going to over-extend ourselves," Little said.
Regardless of how well he manages to keep those responsibility rules at the forefront of responses, the question of price tags of New Zealand First policies (and the Greens for that matter) will keep popping up. Is it irresponsible for minor parties to be so flippant about policy costs?
"It's a luxury that small parties get to have. When you're one of the big parties, you don't have that luxury because we get caned from here to Kingdom Come if we put those sorts of things up and can't properly explain them, given current Budget constraints," Little said.
"There is an issue, that a lot of students raise, not just about tuition but about their living costs. It is an issue that we're going to have to come to grips with. But I do not see a $4.5bn programme being committed to at this point."
Nevertheless, was Little worried about being 'outpromised' by Winston Peters?
"Well, if he does that, it wouldn't be the first time."
You can read and compare all published Election 2017 party policies in our extensive database here. See party lists here.