National unsurprisingly says it wants to carry on govt with ACT, Maori Party and UnitedFuture after 23 September to maintain "a stable and successful Government"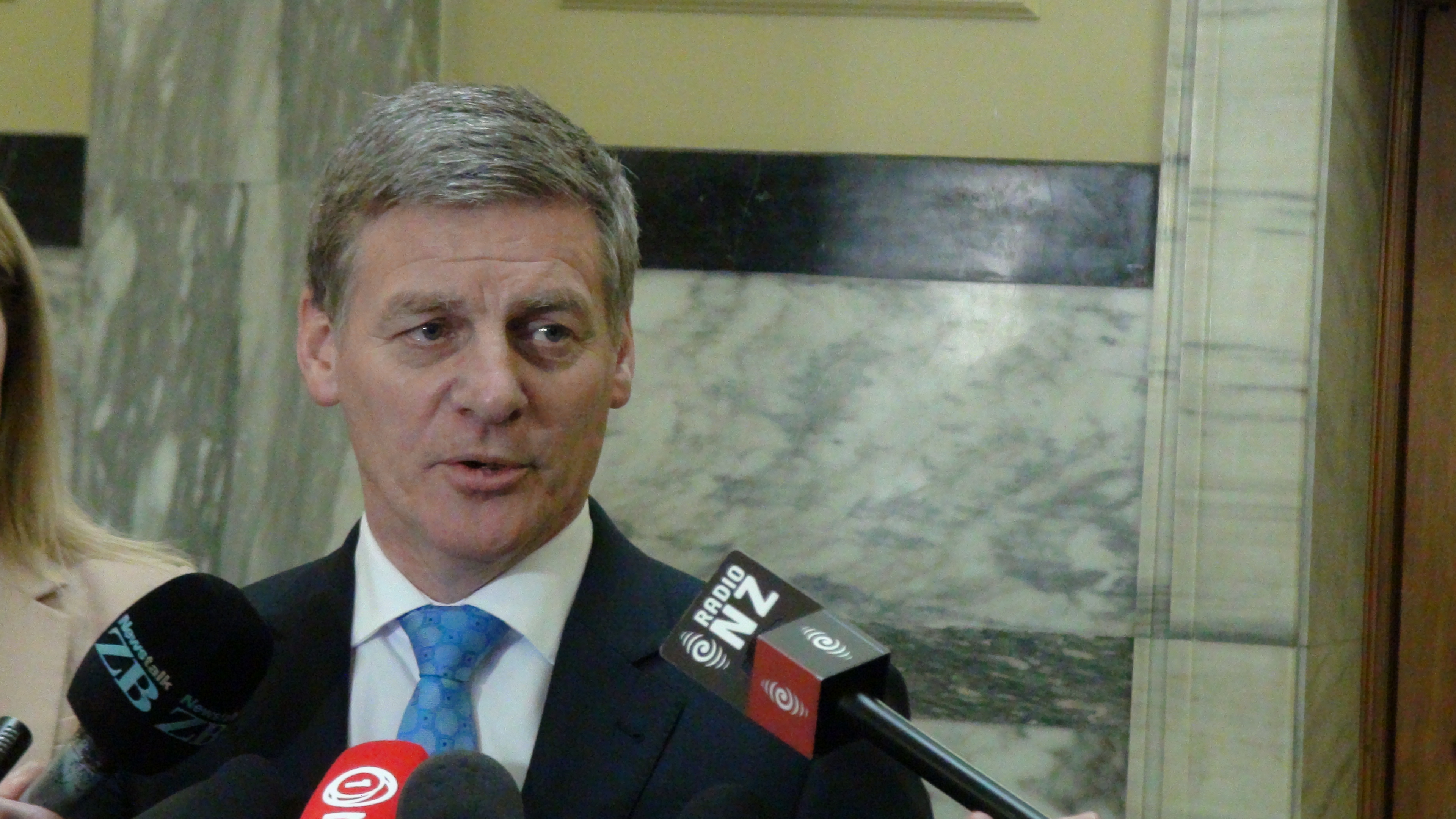 By Alex Tarrant
It's almost not news. But National has 'announced' its desire to work again with current partners ACT, UnitedFuture and the Maori Party after the 23 September election.
Prime Minister Bill English said this would likely provide for a more stable government than if National had to turn to New Zealand First and its "colourful" leader, Winston Peters, to form a government. However, he kept the door open for working with Peters.
The National election wishlist includes 'accommodation deals' for electorate seats for ACT leader David Seymour in Epsom and UnitedFuture leader Peter Dunne in Ohariu, where National Party supporters are encouraged to give National their party vote, but the two other party leaders their electorate vote.
That's done in the hope that ACT and/or UnitedFuture receive above roughly 1.2% of the general party vote, which would allow them to bring in another MP or two on their leaders' coat-tails. ACT looks the more likely of the two at doing that at the moment, with the latest Curia poll of public polls showing them on 1% versus UnitedFuture on 0.1%.
That poll of polls shows National on a 47% party vote, which would mean 57 seats in a 121-seat Parliament. Add ACT and UnitedFuture's one electorate seat each, and the Maori Party's projected two seats currently, that gives a majority of 61 seats. The Maori Party's currently polling at 1.7%, which would allow that second MP in on the list if Te Ururoa Flavell wins his seat (ie the status quo).
It wasn't in the initial National Party press release, but Prime Minister Bill English later told reporters that he would encourage people on the Maori electorate role to vote for their Maori Party candidate, and also went a step further by saying encouraging them to give their party vote to the Maori Party as well.
Other polls of polls show it isn't that easy for National to get back in. Veteran political journalist Colin James runs one for Radio NZ which also includes several private polls that National and Labour have run for them. That shows National down on 45.9% - a result that would see them likely requiring New Zealand First in order to form a government.
NZ First's position also means Labour and the Greens would require it to be able to form a government as well. It could be done - just - based on James' results.
NZ First leader Winston Peters has been sending mixed messages in recent weeks. He has called on Bill English to resign, and he also engaged in a public spat with Greens co-leader Metiria Turei over who had the more racist policies. Peters warned of "consequences" for the Greens but did not rule out working with them.
This seems to have encouraged the Greens back onto a bit of a charm offensive. Turei was last night speaking at a gender equality event alongside Labour's Jacinda Ardern and New Zealand First's Tracy Martin. When she took to the podium, Turei said the Greens were excited about being able to form a government with their "friends."
"That's us," Ardern piped up. 
"And Tracy," Turei quickly added. Later, after Martin had backed comments made by Turei, the Greens co-leader let the audience know: "See, we can work together."
Winston Peters has a "colourful" history
Asked by media in Parliament whether he was announcing the electorate accommodation deals because he did not want to work with Winston Peters, English said National had indicated since the start of the year that its preference was to keep working with its current partners.
"The arrangements we've had in place have provided stable, consistent government for nine years. And it works well. There are some tensions around it, which I think we've done a good job of managing. We haven't ruled out Winston Peters, or even the Greens – they've ruled themselves out. But this is our preference," English said.
On whether Peters provide the same stable government as the current support partners: "I think that's…certainly our view is, this arrangement of parties is more likely to provide stable government. And it's got a track record of doing that," he said.
"Mr Peters has got a bit of history. Our history with these parties is positive."
Does he trust Winston Peters? "It's up to the voters. They will decide essentially who we need to work with, or any party needs to work with. And of course we would follow the will of the electorate. Mr Peters does have history in government, which is colourful, and we'd prefer to work with these [current] parties."