Economics consultancy and forecaster Infometrics says NZ's net migration may actually be more like 80,000 per year; says ideal should be between 10,500 and 16,600 - but that could take seven years to achieve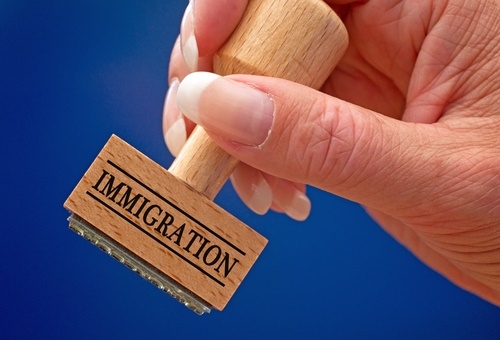 Economics forecaster and consultancy Infometrics has produced new research suggesting that the 'real' level of net migration in New Zealand might be understated by as much as 8,000 per year.
Based on such figures, it would mean that net migration might be closer to 80,000 per year, rather than the official measure of over 72,000.
Describing its new findings as "rather alarming" Infometrics is calling for the country to aim for net migration over the next decade of between 10,500 and 16,600 - but warns that such targets might take seven years to achieve.
The findings are contained in Infometrics' new report: 'Migration: Informing the debate', which was released on Thursday.
Specifically, the report finds that NZ might currently be underestimating net migration by between 4,000 and 8,000 people per year.
"The people we all previously considered to be generally temporary arrivals, such as students, workers, and tourists, don't appear to be as temporary as we thought," Infometrics Chief Forecaster Gareth Kiernan says.
"The number of people gaining resident visas from within New Zealand, having previously come here on other visas, has increased 27% since June 2015."
Kiernan says migration policy changes announced by the government last October are "largely window-dressing" and are having a limited effect on arrival numbers.
"But impending changes to minimum salary requirements for skilled migrants could have a significant effect on net migration, making it particularly difficult for employers in provincial areas to source migrant workers."
Kiernan believes that we should be aiming for net migration over the next decade of between 10,500 and 16,600 people per annum.
"But the economy needs to be gradually weaned off its dependence on migration, rather than abruptly shutting the door on new arrivals," he says.
"This process could take at least seven years given current high migration levels and the tightening labour market."
Kiernan says over the longer-term, immigration policy should be considered within the context of overall population growth, with approvals targets partly used to mitigate swings in the unrestricted flows of New Zealanders and Australians.
"Achieving a relatively steady rate of population growth would allow planners, policymakers, and private sector decision-makers to appropriately plan for the provision of housing, civic infrastructure, and other necessary goods and services," he says.
"This outcome would be a vast improvement on the migration flows of the last 20 years that, if anything, have tended to exacerbate the economic cycle."