Labour could form a government with either New Zealand First, or with the Greens and Maori Party, latest 1News poll shows; Stuff leaders' debate in Christchurch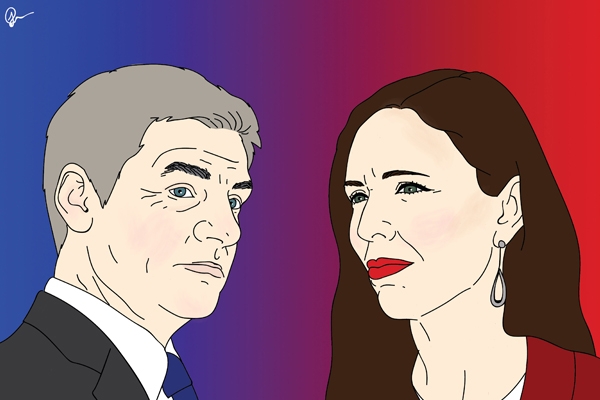 By Alex Tarrant
Labour could form a government with the Greens and Maori Party, or choose to go with New Zealand First only, according to the latest 1 News Colmar Brunton poll.
Labour's polling was steady on 43% of the vote, giving them 53 seats, according to 1 News. The Greens on 5% (steady) would get 6 seats, and the Maori Party on 2% (up one point) would return with 2, giving 61 seats. New Zealand First was up one point at 9%, which would indicate 11 seats.
Meanwhile, National was down two points at 39%, indicating 48 seats. ACT was steady on 0.1% - Epsom contributing to its forecast seat - and TOP was up a point at 2%.
A National, NZF, ACT combination would only lead to 60 seats.
The poll comes ahead of Bill English and Jacinda Ardern going head to head in the Stuff leaders' debate in Christchurch. You can watch that here. We're not live blogging this one as it goes, but will cover it. Feel free to comment below.
In initial stages of the debate, the leaders were asked for their views on the poll. Ardern said her first phone call would still be to the Green Party - as she has promised. She again said Winston Peters would not be given the Finance Minister role if Labour enters coalition with NZF, but said other positions were moving into hypothetical territory.
English said he was "not particularly" worried about the poll, saying he was bouyed by this election being fought over policy - more so than previous ones.