National and Labour make opening offers to Peters; Nats talks up regional development, while Labour touts hands-on economic management as attractive to Peters; 15% of votes still to be counted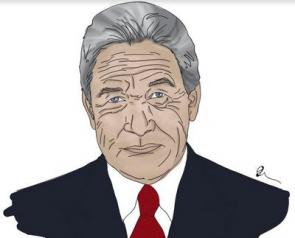 By Alex Tarrant
A more hands-on approach to making markets work is up against regional development in the opening gambits of post-election coalition negotiations
Both National, and the Labour-Greens bloc, have a chance to form a government with New Zealand First on Saturday night's results. Now the horse trading begins. Who will New Zealand First go with?
Let's get the easy one out of the way first. Both should offer something to Peters to some extent on Pike River. So, the focus now turns to what Peters can get out of the two main parties, whether one side offers more of a chance to cement a 'legacy', and whether the next generation of New Zealand First MPs can be brought to favour one side or the other.
For National, offering some sort of regional development role looks attractive. Campaign chair Steven Joyce on Sunday morning said he identified with Peters' "passion for regional New Zealand." In terms of education, Joyce said NZF's Tracey Martin's focus on skills was attractive on paper (Martin was also wooed by Ardern, who mentioned education – Martin's mother is an NZF stalwart).
But other than abolition of the Maori seats – or at least a referendum on that – it's hard to see what National can offer New Zealand First from its own policy kit in terms of giving these to Peters and his team to take care of over the next three years (although boot camps come to mind); you're now thinking, 'what could Peters squeeze out of National?'
This turns into thinking 'what can Peters get National to row back on?' One is getting English to row back on his promise to raise the Super age. But that's something happening in 20 years' time, so won't be that sexy in terms of legacy-building policies the next three years.
One idea - if Peters' policy demands can be aligned with advice from an organisation such as the OECD, then National might be prepared to go along with them. This helps on regional development – the OECD this year recommended sharing the tax base linked to local economic activity. But this is the main one that sticks out.
Bill English, Steven Joyce and Gerry Brownlee (Joyce singled him out Sunday morning as one who knows Peters well – I'm not sure they get on terribly well, though) might have to bend over backwards to find more common ground.
My understanding is that English is wary about how much the public will tolerate in terms of allowing NZF a large number of policy stances that are nowhere near the National Party manifesto.
English on Sunday fronted up to media, saying previous coalition agreements under MMP had been "surprisingly diverse," and each with arrangements that were "unique." He argued a two-party coalition would be more stable than a three-way tie-up, because there would be a narrower range of issues to be resolved.
He was asked about a comment on Saturday night that National would look to continue New Zealand's economic direction, and how that might fit with Peters' policies. Could National shift on certain economic fundamentals? English said any matters raised by New Zealand First would be negotiated with them, but that the point he'd made was one he'd stand by.
"New Zealand's had some real economic success. We would want to negotiate in a way that seeks to preserve the basics of that success. And that will be part of the discussion with New Zealand First, who I would assume are interested in ongoing economic success as well, even if there's some different views about how that's achieved," he said.
Some things to keep in mind. English's election night speech has been reported as 'could have been nicer' in relation to Peters. National has taken Northland back of NZF, and Peters is reported as suspecting the leak over his Super Saga came from National. Not a good starting point.
Using the levers of the State
To Labour, then. Monetary policy, regional development, power companies, immigration, climate change, railways, more railways, student debt, banning foreign house buyers, shaking up the Overseas Investment Office…the list is long.
Phil Twyford on Sunday morning said he believed Labour and New Zealand First were similar in that they wanted to take a more hands-on approach to economic management – "not afraid to use the levers of the State to make markets work better for people," was the key quote. Ardern herself on Sunday afternoon referenced education and forestry among key areas of agreement.
Labour has many more existing policies that either match, or can be moulded to fit with, New Zealand First stances. Peters would have to be given the chance to tweak a few of them and be given the space to claim that he was the one who ensured these policies were enacted for the good of New Zealand and future generations. A bonus for him is that a lot of the heavy lifting will have already been done behind the scenes by Labour, taking workload off him.
And to top it all off, Peters and New Zealand First can become the saviours of rural New Zealand by ensuring the water tax doesn't get through. The rural vote was a key target for Peters this campaign – he was in the end beaten to it by Bill English – but any current NZF caucus member with his or her eyes on the leadership someday, will welcome an opportunity for the party to appeal to this voter base and use 'keeping Labour in check' as a springboard for the provincial vote next time around.
This would require David Parker to rethink Labour's position on the water tax. But given this was a key reason for Labour struggling to hit 36% (along with capital gains tax speculation – another Parker favourite), I'm sure Jacinda Ardern will find a way to make this work. This could be done by way of having Parker fronting those talks with Peters, who he gets on with: 'David can you please take ownership of changing the government – this is much more important than any one policy.'
In this scenario, the Greens might have to accept disappointment – perhaps they'll be allowed a Cabinet position, perhaps not. But they'll have succeeded in their aim to change the government and, given they were staring down the barrel of oblivion a few weeks ago, might feel relieved enough just to accept whatever they're asked to do by Labour.
Special votes could still be key
At the moment, a Labour-NZF-Greens government would hold 61 seats. That's exactly what is required, so no buffer if anything goes awry. Everyone's now looking at what the special votes, which amount for about 15% of the total count, will show on 7 October.
Typically, National loses a seat on these and the Greens gain one. Commentators are starting to talk of the possibility of National losing two, to be picked up by Labour and the Greens. Everyone's very curious as to who the 15% turned to. These include overseas votes, and those local voters who enrolled at the same time as voting before Saturday.
Ardern on Sunday said it would be very hard to conclude coalition negotiations without knowing the final results, although talks would likely begin beforehand. English has said he expects to start talking to Peters sometime during the next few days.
If the Greens get an extra seat, NZ First will still be in front within the Left grouping, nine seats to eight. Peters will still be second-in-command and able to get some sort of price out of the Greens. For all those saying he can't stand the Greens, Peters might enjoy the thought of being seen as keeping their 'looney ideas' (as opposed to his own common-sense policies) out, while letting the sensible ones through (rail, monetary policy).
I wrote a few months back that Peters would be more likely to turn Left and 'rule the roost' in a three-way tie-up with Labour and the Greens. That was when Andrew Little was still Labour leader. While much has changed since then, my underlying hunch remains the same.
One journalist at Sunday's press conference with Jacinda Ardern said the word on the ground at Labour's election night party was that Willie Jackson (Labour's Maori campaign chair) actually met with Peters on Friday. Ardern skipped around the answer. But if that's true, there might already have been change in the wind before Saturday. Unless, of course, National bends over backwards.