Aussie government scores crucial victory, Bitcoin goes bananas (again) as EU cracks down, US Republicans expect tax bill to pass, NZ dollar at US69.93 cents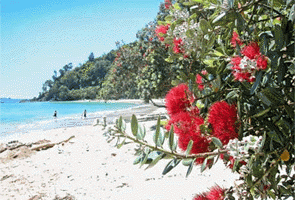 Here's our summary of key events from over the weekend that affect New Zealand with news Australia's Federal Government scored a crucial win. 
Prime Minister Malcolm Turnbull's Liberal Party won the Sydney seat of Bennelong in a byelection through its candidate John Alexander, a former tennis player and commentator. The victory is much needed for Turnbull and the Liberals following the recent citizenship fiasco that saw them lose their lower-house majority, which they've now regained.
Also in Australia, the AFR is reporting (behind its paywall) that anti-money laundering regulator AUSTRAC says ASB's parent Commonwealth Bank of Australia ignored as many as six warnings that its systems weren't up to scratch in the aftermath of its troubled ATM roll-out.
Bitcoin just can't be kept out of the news at the moment, and here are a couple more stories on the cryptocurrency.
Firstly, the world's largest derivatives exchange operator CME Group Inc is launching its own contract to trade bitcoin. Reuters reports this second US bitcoin futures launch is seen as another step towards big institutional investors warming up to bitcoin which until recently was accessible only via largely unregulated markets. As with the futures contract launched last week by rival Cboe Global Markets, CME's will be cash settled. But it will be priced off an index of data from several cryptocurrency exchanges, rather than just one.
This news has seen the bitcoin price push further into unchartered territory, reaching US$19,783.06 and testing US$20,000.
Meanwhile, the European Union is striving to toughen rules to prevent money laundering and terrorism financing on exchange platforms for bitcoin and other virtual currencies. Bitcoin exchange platforms and "wallet" providers holding the cryptocurrency for clients will have to identify their users under the new rules that now must be formally adopted by EU states and European legislators and then turned into national laws within 18 months.
In the United States Republicans are confident their controversial tax bill will be passed by Congress this week, possibly on Tuesday, and then signed by President Donald Trump by week's end. If passed, the bill would be the biggest US tax rewrite since 1986 providing Republicans with their first major legislative victory since Trump took office in January.
In China electric vehicle maker NIO has launched the ES8, a seven-seater electric SUV in what's being touted as a challenge to Tesla given it costs about half as much as Tesla's Model X at  448,000 yuan (US$67,788) before subsidies. The Model X starts at 836,000 yuan after import duties.
This morning the Kiwi dollar is at US69.93 cents, AU91.46c, and 59.50 euro cents.  
And in New York, the US 10-year treasury yield is unchanged at 2.35%.
The easiest place to stay up with event risk today is by following our Economic Calendar here ».