A review of things you need to know before you go home on Monday; Progress made towards legislating emissions targets; Consumer confidence holding up 'remarkably well'; Harmoney to use debt collectors; Stuff Fibre snapped for misleading marketing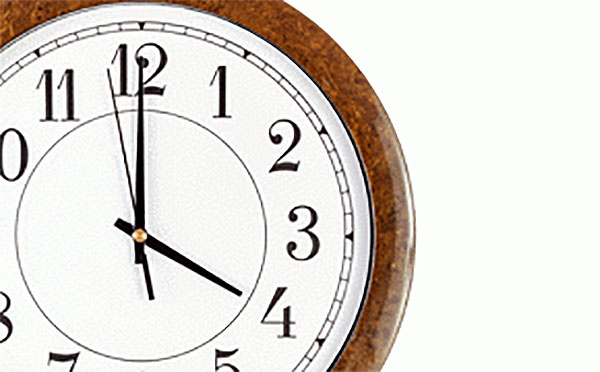 Here are the key things you need to know before you leave work today:
MORTGAGE RATE CHANGES 
No changes today.
TERM DEPOSIT RATE CHANGES
FE Investments has dropped its 12 month rate from 5.35% to 5.00%, its 18 month rate from 5.50% to 5.30%, and its 3 year rate from 5.85% to 5.80%.
CONSUMERS RELAXED
Consumer confidence is holding up "remarkably well", despite the change of government and cooling housing market, according to ANZ chief economist Sharon Zollner. The ANZ-Roy Morgan Consumer Confidence index dipped slightly for the third time in a row in December, yet its level remains robust. Zollner believes the strong labour market has a lot to do with this, but notes people are wary looking further to the future.
"This is consistent with our belief that the economy is experiencing a bit of a lull as a number of growth drivers run out of puff around the same time (migration, housing, and construction in particular) and uncertainty weighs," she says.
PROGRESS MADE TOWARD LEGISLATING EMISSIONS TARGETS
The Government has started outlining its plan to reduce New Zealand's net carbon emissions to zero by 2050. Cabinet has agreed to consult with the public next year on transitioning to a low emissions economy, before introducing a Zero Carbon Bill into Parliament in October. An interim Climate Change Committee will be formed early next year while the Government sets up a long-term, bipartisan Climate Change Commission. Minister for Climate Change James Shaw says: "The interim committee could start by looking at agriculture, which contributes almost half of New Zealand's greenhouse gas emissions, and how we can transition to 100% renewable electricity."  
HARMONEY TO USE DEBT COLLECTORS
Harmoney will start using debt collectors to follow up on borrowers who default on their loans. The peer-to-peer lender will sell eligible loans to debt collectors, transferring the ownership of the loans from the lenders to the debt collection company/companies. Lenders will receive part of the sales proceeds, based on their shares of the loan principals. Just under 3% of the $655 million of loans Harmoney has written to date have been written off.
NEW SYSTEM SPEEDS UP INSURANCE SETTLEMENTS
Figures from the Insurance Council of New Zealand (ICNZ) show 82% of November 14, 2016 Kaikōura earthquake claims have been fully or partially settled. A huge improvement from the Canterbury quakes, the ICNZ says: "After the Kaikōura quake, private insurers logged, scoped and assessed all claims, settled with their clients then worked separately with EQC to reclaim payments for anything under the cap. This meant people who made claims only had one body to deal with: their own insurer. Kaikōura was a pilot to see if this sort of system could work. It is crystal clear to us that it has. These figures prove that." 
STUFF ADMITS ITS 'PROBABLY' CLAIM WAS PROBABLY WRONG
The Commerce Commission has issued a warning to Stuff Fibre over it claiming that it's "Probably NZ's Fastest Internet" when it has no evidence to substantiate this. The Commission found Stuff Fibre had not done any broadband speed comparisons with competitors and admitted it did not know if its broadband services were actually faster than its competitors. It believes the caveat "probably" was not effective to prevent customers from being misled. Stuff published a story on the warning on its news website, entitled: 'Probably' claim probably wrong'.
MILK PRODUCTION UP
New Zealand milk production for the year to November was up 1.3%, according to the Dairy Companies Association of New Zealand's latest monthly report. Production for the season to date is up 1.8%.
DRY WEATHER PROMPTS FARMERS TO OFFLOAD STOCK
Dry summer weather is denting grass growth and prompting farmers to reduce their livestock numbers, according to AgriHQ's Monthly Sheep & Beef report for December. The increased number of animals hitting the market is in turn starting to weigh on prices.
WHOLESALE RATES HIGHER
New Zealand swap rates are higher and steeper. The 2 year to 4 year rates are up +1 basis point and the 5 year to 10 year rates are up +2 basis points. The 90 day bank bill rate is +1 bp higher at 1.87%.
NZ DOLLAR UNCHANGED
The NZ dollar is largely unchanged today, trading around the US70 cents mark. On the cross rates it's at AU91.6c and 59.6 euro cents. This puts the TWI-5 at 73.1. It has been another wild ride in the bitcoin market. Bitcoin is 2.6% lower for the day, after rising sharply over the weekend, to trade at US$18,577.
You can now see an animation of this chart. Click on it, or click here.