US tax changes to be voted on overnight NZ time, more European heat on Bitcoin, Aussie PM to reshuffle, NZ dollar at US70.12 cents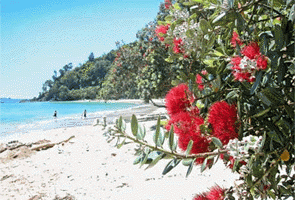 Here's our summary of key events from overnight that affect New Zealand, with news that everybody's gearing up in the United States for the sweeping tax changes, likely to be given the green light overnight tonight New Zealand time. 
The Republican-controlled U.S. House of Representatives is expected to vote on the tax legislation early Tuesday afternoon US time, aides said, bringing President Donald Trump's goal of overhauling the U.S. tax system one step closer to fruition.
This means, meanwhile, that financial advisers and accountants are working overtime as many U.S. taxpayers scramble to pay the rest of their 2017 taxes before January 1 when the proposed Republican tax overhaul would sharply cut the amount they can deduct on federal tax bills.The tax legislation caps the amount of state, local and property taxes individuals can deduct from their federal tax bills at $10,000. However, the average American who itemised his or her tax bill in 2015 claimed more than $27,000 in deductions. 
In further signs that things are going swimmingly in the US at the moment, confidence among U.S. homebuilders jumped in December to the highest level since July 1999, exceeding all analyst estimates, as a growing economy boosts housing demand, according to data Monday from the National Association of Home Builders/Wells Fargo.
And amid the flurry of excitement about the tax moves, major U.S. stock indexes hit record highs in a broad rally that was also helped by a flurry of dealmaking, further buoying sentiment. U.S. stocks have enjoyed a near year-long rally – the benchmark S&P 500 and the bluechip Dow Jones Industrial Average are set for their best year since 2013 – that has of late been powered by increasing expectations of an imminent tax overhaul. At 10:42 a.m. ET (1542 GMT), the DJI was up 172.88 points, or 0.7%, at 24,824.62 and the S&P was up 16.37 points, or 0.61%, at 2,692.18. The Nasdaq Composite was up 54.83 points, or 0.79%, at 6,991.41.
In Europe, there's signs that the heat is being turned up on Bitcoin. Germany joined European governments pushing for global bitcoin regulation amid mounting alarm that the world's most popular digital currency is being used by money-launderers, drug traffickers and terrorists. Germany's Finance Ministry said it welcomed a proposal by French Finance Minister Bruno Le Maire to ask his counterparts in the Group of 20 to consider joint regulation of bitcoin. The concerns are shared by the Italian government, which is also open to discussing regulation, while the European Union is bringing in rules backed by the U.K. that would apply to bitcoin.
Bitcoin futures got a muted reception after their debut on CME Group late on Sunday, with volumes in the tens of millions of dollars in the first 12 hours of trading, as warnings about the risks of bitcoin sounded ever louder. The launch of futures by the world's biggest derivatives exchange operator, and by its rival Chicago-based exchange Cboe Global Markets a week earlier, had been hailed by many as the moment that bitcoin reached the investment mainstream.
Meanwhile in the actual world of cryptocurrency, Bitcoin's actually having a bit of a breather, down about 3% in the past 24 hours to $18,640, but other cryptocurrencies, notably Bitcoin Cash, which is over $2200, are enjoying rallies.
Back in Europe EU competition regulators will investigate whether Swedish furniture retailer Ikea's [IKEA.UL] tax arrangements with the Netherlands which cut its tax bill in a way which amounted to state aid, as the authorities seek to crack down on unfair tax deals between multinationals and EU countries.
Closer to this side of the world, China's Foreign Ministry on Monday defended trade with the United States as a win-win scenario ahead of a speech by U.S. President Donald Trump laying out a new national security strategy that makes clear that China is a competitor. Trump has praised Chinese President Xi Jinping while also demanding that Beijing increase pressure on North Korea over its nuclear program and changes in trade practices to make them more favorable to the United States.
A recent increase in military exercises focused on Taiwan suggests mainland China is gearing up to take over the self-ruled island by force, a military expert says. On Sunday, the People's Liberation Army released a video of an H-6K bomber accompanied by two Su-30 fighter jets conducting "encirclement" patrols close to the island. 
And, closer still to home, following the weekend by-election results, Australian Prime Minister Malcolm Turnbull is later today set to end the political year with a shake-up of his front bench that will see Social Services Minister Christian Porter replace Attorney-General George Brandis. Brandis will be named as Australia's high commissioner in London, taking over the position vacated by former foreign minister Alexander Downer, when the Prime Minister refreshes his team ahead of what's seen as a a make or break 2018. 
Oil prices edged higher, supported by a North Sea pipeline outage and a workers' strike in the Nigerian energy industry. Brent crude futures LCOc1, the international benchmark, were up 27 cents at $63.50 a barrel 
Gold has spiked overnight. It's at US$1262.10 up $7 or 0.56%.
In New York 10-year Treasury Bonds were up 0.018 at 2.373%.
This morning the Kiwi dollar is up at touch against the American currency at  US70.12 cents, slightly down against the Aussie at AU91.35c, and also slightly down against the euro at 59.42 euro cents.  
The easiest place to stay up with event risk today is by following our Economic Calendar here ».