Rodney MP Mark Mitchell pitches for Opposition leadership based on his 'National Party' values of 'strong families, personal responsibility, fiscal responsibility, looking after our vulnerable and our environment'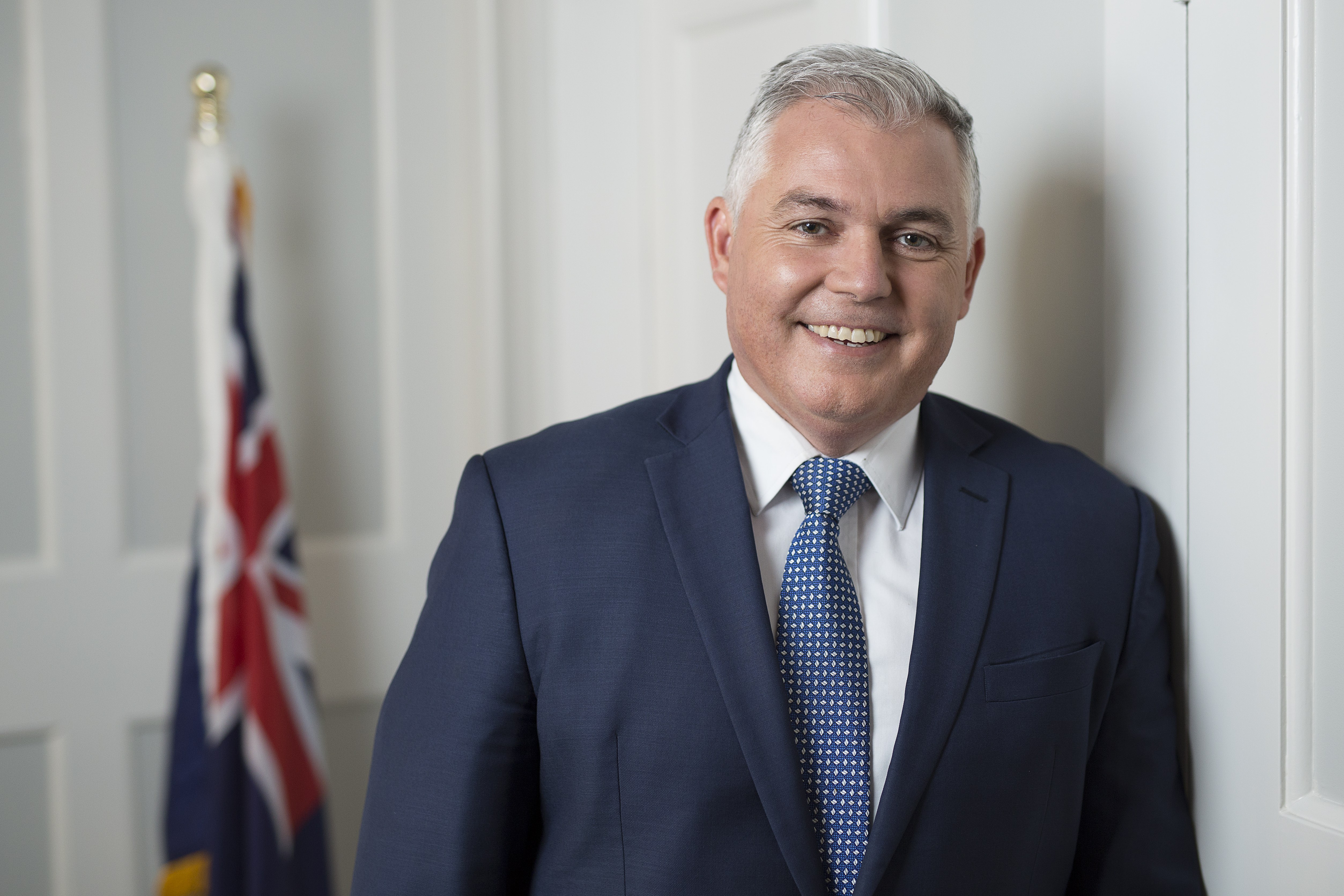 Rodney MP Mark Mitchell is joining Judith Collins, Simon Bridges and Amy Adams in the National Party leadership race. 
His office has just sent out this media release:
Mr Mitchell is a former police officer and businessman, building a successful global security and logistics company in the Middle East. He was first elected to Parliament in 2011 and served as Defence Minister in the previous National Government. He lives in Orewa with his wife Peggy and is a proud dad of five children. 

"I'm running for Leader because I believe strongly in what National stands for and I've got what it takes to win," Mr Mitchell says. 

"National's values – strong families, personal responsibility, fiscal responsibility, looking after our vulnerable and our environment - are my values. They guide my decisions and are the foundation of the policies I'd campaign for as leader. 

"But as we see too often in politics, talk is cheap, and words and values aren't enough by themselves. 

"For us to win the next election we need a leader who can take action, and who can make the most of our team's incredible talents to get the best results for all New Zealanders. I am that person.  

"This isn't about personal ambition or who can be the toughest or the nicest. This is a serious decision for our caucus about who we want to see as the next Prime Minister. 

"Governing New Zealand is not, and never should be, an experiment. Jacinda Ardern's vision lacks any substance. She has no clear plan for this country and her government is making it up as it goes along. This simply isn't good enough. 

"Our country has prospered over the last few years, but ongoing success isn't something you can ever take for granted. 

"If we want to see the economy remain strong with family incomes rising; and if we want to be able to afford to build more schools, roads, houses and hospitals; and if we want to be open to the world so our best and brightest can achieve on the world stage and share that success at home – if we want all of that, we need a National Government and a Prime Minister that is up to the job. 

"I'm looking forward to talking with my caucus colleagues over the next ten days about my plan for National and New Zealand, and how we can beat this shambolic Labour-led government in 2020."

Mitchell's bio

Born on the North Shore, Mark spent his early years living on Whenuapai Air Force Base where his father was a Flight Lieutenant. He later attended Rosmini College in Auckland and worked in the farming sector after leaving school.

In 1989, Mark joined the New Zealand Police, and was a member of the Dog Section and Armed Offender's Squad. During his time in the Dog Section, Mark and his dog Czar were stabbed during an armed encounter in Rotorua. Czar made a full recovery, but Mark never regained the full use of his right arm.

After leaving the police, Mark relocated overseas and launched an international business career, including the start-up of his own company specialising in hostage rescue, supply chain security, and risk management. Working closely with the World Economic Forum, he helped establish logistic emergency response teams that provided humanitarian support in countries hit by natural disasters, such as the Philippines, Pakistan, and Haiti.  He was also a member of the executive management team of several global companies, including one of the biggest logistics companies in the world. 

Mark entered New Zealand's Parliament in 2011 when he was elected as the Member of Parliament for the Rodney electorate. In 2016, he was appointed as the Minister of Statistics, Minister for Land Information, and Associate Minister of Justice. In 2017, he was promoted to Cabinet and appointed as the Minister of Defence.

Mark has previously served as the Chair of the Foreign Affairs, Defence and Trade Committee, and Deputy Chair of the Law and Order Committee. Following the change in Government in September 2017, he is now the Opposition Spokesperson for Defence, and the Deputy Chair of the Foreign Affairs, Defence and Trade Committee.

Mark enjoys the kiwi lifestyle and spending time with his family in their hometown of Orewa.