She's the only National leadership hopeful who has spent time in Opposition and plans to lean on that experience – but what policy changes does she have up her sleeve?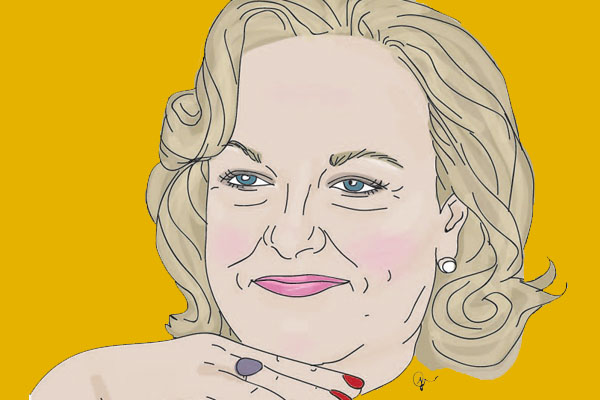 By Jason Walls
"It's not my favourite," Papakura MP and National Party veteran Judith Collins says when asked about her nickname, 'Crusher.'
"But it's the only nickname I have."
The origins of the name aren't complex; she received it when her bill allowing boy racers' cars to be crushed after multiple infringements came into law.
That was almost a decade ago, but the name has stuck – and for a good reason.
Collins has a reputation for being tough and effective, especially in Opposition.
And in leading an Opposition, especially one the size of National's, those 'Crusher' qualities are essential – she says her name is written all over the job.
"It is the toughest job in Parliament and you do need to be tough and you do need to be able to get the job done."
She cites her previous experience as a lawyer, company director and chairwoman as examples of her ability to perform on this level but underscores her time in Opposition as her main drawcard.
Entering Parliament in 2002, Collins is the only leadership candidate who has spent time in Opposition.
Those were "tough years," but years she spent being "very effective in holding the Government to account."
Does she think this will give her an edge over her competitors?
"It's not a matter of think, I know it would."
She has no plans to try and beat Prime Minister Jacinda Ardern at her own relentlessly positive game.
"You can't out Jacinda, Jacinda any more than she could out crush me," she says.
A big policy shake-up
Her plans to win back the Treasury benches will start almost immediately if she wins National's leadership.
In short, "I would bring us a little bit further back to our base," she says.
She talks at length about what she calls a "stocktake."
Over its almost decade in power, she says National had to compromise time and time again with coalition partners which drew it further away from its base.
"That's what you do; you make all sorts of policy [changes] and you actually come away from your core policies," she says.
"It's really important to look at the base and look at where those policies are and ask are they still fit for purpose? Is this where we should be, or should we maybe be doing something on this side, or something on that side or just staying straight on it."
The time for this reassessment, this "stocktake," is now, she says.
And it seems nothing is off limits – "we would look at everything to see what is still working."
She gives the example of the Iwi participation clause in the Resource Management Act – where National, in a bid to get changes to the legislation across the line, agreed to give Iwi more involvement in planning processes.
This clause, she says, had a "tremendous amount of backlash" from National supporters and is one policy she would like to see changed.
She is also keen on fostering strong Coalition partners, saying this was the main factor behind not winning the election last year.
"We have won all sorts of battles [in the election], but we lost the war because we couldn't actually bring in a Coalition and we lost our Coalition partners along the way," she says.
"We have to be in a position in 2020 to be able to look to Coalition partners without there being animosity and personal vendettas being served up to us."
Flashback from 1999
Collins has a bleak prediction if the party does not do some reassessing over the next few months.
"What I recall is this party in 1999-2002 had not undertaken the stocktake it needed to."
She makes the parallel between National's position now and in 1999, right after the general election.
"I think the party had moved too far to the left at that stage and was seen as not delivering for its supporters."
Three years later, National was crushed in the 2002 general election.
"Twenty. Point. Seven. Percent," Collins says, emphasising each word individually and slowly.
Is National too far left now?
"On some issues we are," she admits.
"There are some issues that we just need to have a general rethink about, but certainly that's what I am hearing from our members, we need to rethink, straighten up and then, from there, move into areas that maybe we haven't been before."
And for a new look National Party, what new nickname could befit its leader?
"I think it would be Auntie Jude," she says, giving a nod to the success of former Prime Minister Helen Clark, or Auntie Helen as she became widely known.
"She was quite successful, wasn't she?"