Under-Secretary rolls Government Minister as Fletcher Tabuteau becomes NZ First deputy leader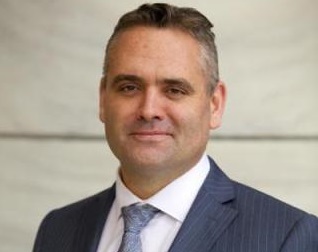 Fletcher Tabuteau has rolled Ron Mark to become deputy leader of New Zealand First.
Tabuteau is the Parliamentary Under-Secretary to the Minister of Foreign Affairs and to the Minister for Regional Economic Development.
He made headlines last week, as his KiwiFund members' bill, which seeks to establish a committee to set up a government-run KiwiSaver scheme, passed its first reading in Parliament.
New Zealand First leader Winston Peters says: "New Zealand First indicated last week that it would consider the deputy-leadership position at its caucus meeting this morning.
"After careful consideration, the caucus today supported Fletcher Tabuteau to take over the role, and I congratulate him on this appointment as deputy-leader.
"New Zealand First extends its immense gratitude for the service of Ron Mark as deputy leader. The party recognises Ron is an integral member of the team and we look forward to him playing a key role in the current government in his capacity as Minister of Defence and Minister of Veterans Affairs."
Tabuteau says: "Having been a member of the party since its inception, this step represents my commitment to New Zealand First and its founding principles of putting New Zealand and all New Zealanders first.
"There is a lot of work to get on with and I am up to the challenge with a great team of people around me.
"I'd like to take this opportunity to acknowledge my predecessor the Hon Ron Mark who has served as a loyal deputy leader of the Party.
"It is an exciting time to be a part of the fundamental paradigm shift of a new government...
"I look forward to being a part of the party leadership as we look to consolidate the past 25 years and look to the future as an integral part of government, mindful as ever that we will continue to grow our membership and support base."