Former BNZ banker, lawyer and property developer, accused of involvement in $54m mortgage fraud scheme, argue they didn't know they were caught up in anything illegal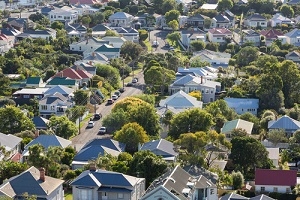 The trio on trial for being involved in an alleged $54 million mortgage fraud scheme argue they didn't know any roles they may have played in the set-up were fraudulent.
Former BNZ employee Zongliang (Charly) Jiang, lawyer Gang (Richard) Chen, and property developer Kang (Jenny) Xu, are accused of partaking in a scheme that saw more than 70 properties purchased using fraudulently obtained bank loans.
The Serious Fraud Office (SFO) alleges Richard and Jenny supplied banks with fake IDs, bank statements and employment letters to get mortgages on behalf of Jenny's husband's property development business, LV Park.  
The SFO accuses Richard of paying Charly, as well as a former ANZ employee who's fled the country, $511,303 in kickbacks for processing the fraudulent applications.
Jenny's husband, Kang (Thomas) Huang, was sent to jail on February 9, having admitted to being the instigator of the scheme.
He sought to use the names of friends, family and employees to obtain relatively low cost bank funding that he couldn't get if he applied for it in the name of his business.
Making their opening statements in the judge-alone trial in the Auckland High Court, the defence essentially said their clients didn't know they were caught up in something illegal.
Husband withheld information from wife for 'cultural reasons'
To begin with, Jenny's counsel, Adam Simperingham, said that while Thomas was a "megalomaniac" who did everything to cut costs and make money, Jenny played a "subservient" role in the business.
She was the "feet on the ground" who took care of the operational parts of the business. She oversaw the construction of houses, dealt with tradespeople and local authorities regarding building permits, etc.
Simperhingham said that while Jenny had a "broad understanding" of her husband's "re-finance scheme", she didn't know about the allegedly fraudulent nature of the loan applications.
He said Jenny accepts that "from time to time she may have made payments into the bank accounts of some of the purchasers".  
However this was only ever done on the instruction of her husband and without her knowing the applications were fraudulent.
"The defence case is that for cultural reasons and out of a sense of pride and perhaps to a certain extent arrogance, Mr Huang [Thomas] concealed the fraudulent aspects of the finance arrangements from his wife," Simperhingam said.
He said the court would hear evidence that Thomas, or one of his colleagues, forged Jenny's signature on documents relating to property purchases.
'Not your ordinary solicitor'
Richard's counsel, Sam Wimsett, made the argument that just because Richard was Thomas's lawyer, doesn't mean to say he knew of his fraudulent activity.
"Knowledge cannot be attributed to Mr Chen [Richard] until the evidence proves it to the standard. It cannot be simply the case that it is to say, 'he was the solicitor, he must have been across it'.
"Mr Chen was not your ordinary solicitor."
Wimsett said it was for the Crown to prove emails sent from Richard's email address were in fact sent by him, and that he read the emails sent to him.
He pointed out the fact that Richard was involved in thousands of settlements and transactions, with those of Thomas and his company only making up a fraction of these.
"You may be picturing a suburban solicitor doing a handful of settlements on a Friday. For many of us, that is how we picture a conveyancing solicitor. That is not the case here," he said.  
Richard also denies accusations he bought property on behalf of Thomas' business, Wimsett saying he took full responsibility for the property he bought.
He noted much more was to come out of the woodwork in the trial.
"There is a long way to go and many players in this play that have not yet been referred to."
More to the money flows
Charly's counsel, Julie-Anne Kincade, started her address saying: "Whatever anyone else may have done, or indeed did, Mr Jiang [Charly] did not know; firstly that the documents being used were fraudulent, or that Mr Huang [Thomas] was the true borrower behind those applications."
She said the court would hear of Charly's role at BNZ and the systems it used.
Evidence of how "busy" he was, and "pressures" imposed on him by the bank, would also be brought to light.
Kincade noted Charly denies receiving kickbacks for processing fraudulent mortgage applications.
"There is much more to the money flowing between various bank accounts, and much more to the detail than Your Honour has heard so far," she told the court.
Kincade said the information the court had heard had been limited, so more details were to follow.
While the prosecution took two days to deliver its opening statement, the defence took around a half an hour.
The first witness being called is an SFO forensic accountant. He is expected to take two to three weeks to deliver his evidence.  
The trial is expected to last for three months.
Please note Interest.co.nz has referred to the defendants by their English first names, rather than their surnames, for ease of reading.