Mortgage fraudster who dishonestly obtained $52m of loans jailed for 4 years, 7 months; Case prompts banks to tighten lending controls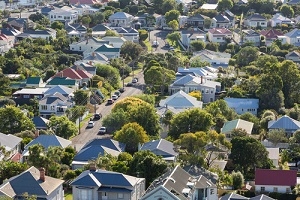 The instigator of a $52.5 million mortgage fraud scheme has been sent to jail for four years and seven months. 
Kang (Thomas) Huang, otherwise known as Gang Wang, was today sentenced in the Auckland High Court, having on December 21 admitted to eight charges of 'Obtaining by Deception', one of 'Corruptly Giving Consideration to an Agent', and one of 'Dishonest Use of a Document'. 
Huang set up a scheme whereby he used the names of his friends and family, as well as fake names, to secure mortgages from ANZ, BNZ and another bank that has name suppression. 
The idea behind Huang's offending was to secure funds for his property development business. If he could get others to unwittingly take out mortgages on his behalf from banks, he could pay lower interest rates than if his company took out loans from finance companies. 
In using what was essentially an illegal cost cutting strategy, Huang provided banks with false information, including fake employment letters and overseas bank statements.  
He also bribed a bank employee responsible for processing loan applications, by paying them $7000. 
Altogether Huang obtained $52.5 million through 57 separate loan applications. The scheme involved 75 properties in Auckland and Hamilton. 
The offending occurred between 2011 and 2015, mainly over a two-year period. 
Of the $52.5 million of loans taken out, only $394,000 is still outstanding. ANZ is pursuing this shortfall between the mortgage taken out over a property and the amount the property was sold for at a mortgagee sale.
At sentencing, Justice Graham Lang said the fact more money wasn't lost in the saga was "fortuitous".
He noted Huang's offending occurred during a time properties could almost certainly have been sold for more than they were bought. 
Yet at any stage the housing market could have fallen, exposing the borrowers to claims from the lenders. 
Far-reaching effects 
Justice Lang said: "The overall effect of the offending goes far greater than the financial loss that might be suffered by any individual financial institution…
"Banks in this country deal with customers on the basis that customers are being honest with them. Once that proves not to be the case, there is a significant flow-on effect.
"Banks will inevitably tighten their controls and take steps to ensure that the customers with whom they deal have provided correct and genuine financial information…
"The end result of all this is that the criteria for honest home buyers will be tighten and they will find it more difficult to obtain loans."
ANZ confirmed this in its victim impact statement read out it court. 
Meanwhile Serious Fraud Office CEO, Julie Read, in a statement said the cost of additional checks introduced by banks could be passed on to borrowers.
ANZ also noted the impact Huang's offending had on the reputation of the bank and its staff. 
Justice Lang concluded: "Customers may grow concerned at whether the bank is safely looking after their money, which can impact on trust and the banking system and the economy as a whole...
"The ripples of offending such as this travel well beyond the financial institutions directly involved.
"If it should be known overseas that New Zealand financial institutions are… unable to counter offending such as this, then the damage to our international commercial reputation will be enormous."
Huang is a Chinese national who has lived in New Zealand for more than 20 years. 
He will be eligible to apply for parole in two years and three months' time.
Others involved in the case - Huang's wife, Kang Xu (also known as Yan (Jenny) Zhang), lawyer Gang (Richard) Chen and former banker Zongliang (Charly) Jiang - are due to go on trial on February 26. The trial is expected to take 12 weeks. 
A fifth defendant - the banker who received the $7000 kickback - is believed to have fled to China.